So Where Should Manufacturers Invest in Digital Transformation?
Digital transformation is big business -- very big business. According to the International Data Corporation, worldwide spending on digital transformation (DX) technologies is estimated to be more than $1.2 trillion in 2017, an increase of 17.8 percent over 2016. IDC expects DX spending to maintain this pace with a compound annual growth rate (CAGR) of 17.9 percent over the 2015-2020 forecast period, reaching $2.0 trillion in 2020.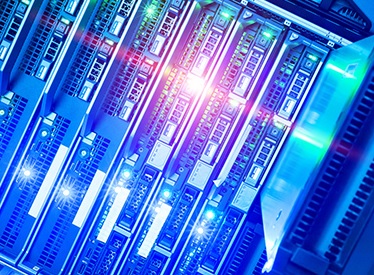 "Changing competitive landscapes and consumerism are disrupting businesses and creating an imperative to invest in digital transformation, unleashing the power of information across the enterprise and thereby improving the customer experience, operational efficiencies, and optimizing the workforce," says Eileen Smith, program director in IDC's Customer Insights & Analysis Group. According to Smith, discrete and process manufacturers contributed almost 30 percent of this spending in 2017.
Where Manufacturers Invest for Growth
In today's increasingly competitive global markets, holding on to old processes, siloed systems, and yesterday's way of thinking will make it increasingly difficult for manufacturers to compete. Change is necessary to ensure that products, services, and processes are relevant in the modern digital world; as we have seen, particularly reflected in the number above, the tipping point for digital transformation has been reached.
Investing in new and innovative technologies is important, but the key is investing in technology that adds strategic value to your operation. As many as 88 percent of manufacturers plan to invest significantly in technology in the next year, but high-growth companies invest where it counts and in ways that facilitate their development as digital organizations.
According to a Morar Consulting survey, top investment priorities for manufacturers include inventory management, cloud, big data, CRM, and mobile. This highlights a clear move toward digital technologies that will provide the level of visibility and insight required to define a data-driven strategic vision, as well as enable the collaboration necessary to realize that strategy.
In the near term, manufacturers are planning to invest in:
Inventory management (19 percent)
Cloud (18 percent)
Big data/analytics (18 percent)
Customer relationship management (18 percent)
Mobile technologies (17 percent)
Cloud-Based ERP Continues to Come to the Fore
In particular, interest in cloud-based enterprise resource planning (ERP) has soared in recent years, growing from 23 to 59 percent between 2009 and 2016 -- perhaps explained by the citing of cloud-based technologies as the number one enabler of companywide collaboration. While traditional ERP systems offer the capability to manage complex orders and inventory, cloud-based systems can enhance real-time visibility into customer orders, supplier performance, and global manufacturing operations.
Moving on-premises systems to the cloud helps simplify and expedite collaboration, capabilities that may be extended upstream to suppliers or downstream to customers, enhancing the manufacturer's view of the entire value chain. In real terms, this means giving your employees access to the information they need to do their jobs, any time, any place, from any device. This ability underpins the Morar survey finding that 74 percent of best-in-class companies have implemented an ERP solution to enable digital transformation.
Want more information? Click below.