Updated CAM Software Increases Productivity By 30% Over Previous Versions
GibbsCAM 12 is the latest version of 3D Systems' CAM software for high-end, Multi-Task Machining (MTM), mill/turn and production manufacturing.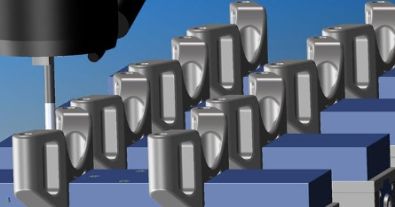 Multiple part setups are easily defined, giving users the ability to increase part production and reduce programming time.
The new version offers an innovative user interface and increases productivity by 30 percent over previous versions. Post-processing capabilities continue to give users "world-class" quality code for their CNC machines.
GibbsCAM 12 comes with the following core benefits.
A unique interface designed specifically for CNC programming:
GibbsCAM 12 is built on a specialized platform for CNC programmers and machinists. An innovative new user interface allows for fast, efficient programming, providing users with tools to program their parts, their way.
In-house development of post-processors:
Customers have access to more than 15,000 proven, error-free post-processors along with ongoing additions and custom post-processors created to customer's exact specifications. This provides users with post-processors for virtually every machine/control combination on the market.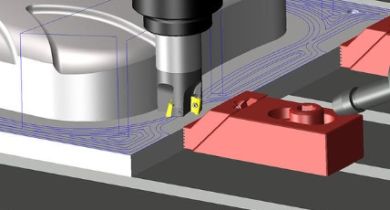 Pre-defined fixtures are now automatically avoided, providing accurate and error-free programming of solid models.
Multi-Task Machining (MTM) programming capabilities:
GibbsCAM 12's MTM option delivers cutting-edge programming capabilities for the most complex MTM and Swiss-style machines, including attachments such as part catchers, vises, tailstocks, and robots. In addition, the Universal Kinematic Machining (UKM) technology provides users with the ultimate in flexibility and configurability to tackle machines with any number of spindles and axes.
A single solution for all CNC machines:
GibbsCAM 12 is a single application, with a single user interface for programming all CNC machines. Whether the customer needs simple or complex parts or uses simple or complex machines -- GibbsCAM 12 handles it all with the same, familiar, efficient interface.
As part of this release, video training and curriculum are available for new and experienced users enabling them to get the most out of their software investments. Current GibbsCAM customers, under software maintenance, will receive an in-app notification to automatically update the platform.
Want more information? Click below.