All New Luxury Electric Vehicle Offers 400 Mile Range
Henrik Fisker -- renowned for iconic creations like the Fisker Karma, BMW Z8, Aston Martin DB9, V8 Vantage, VLF Force 1 and more -- has announced plans for a new luxury electric vehicle (EV).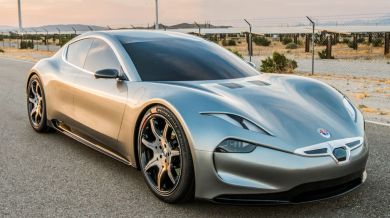 The Fisker EMotion luxury electric car is set for production in 2019 and will feature design elements never before seen in the automotive industry:
The first vehicle to be truly designed with an EV powertrain in mind -- a much more dramatically sloping front-end, longer wheelbase designed for the world's largest EV battery pack, a stretched cabin for more interior space and more.
The carbon rim wheels are sized to give the car the right body volume over the wheels with a powerful, timeless sculptured form.
The interior will redefine the way we think of a luxury car interior, incorporating the most advanced future technologies.
The most emotionally stunning style available on an EV.
Battery Technology: Fisker and LG Chem are ensuring that Fisker vehicles like the EMotion will leverage the power of the highest energy density cell in the world by using state-of-the-art NCM chemistry (developed by LG Chem). Fisker is also developing a highly sophisticated and thermally advanced battery pack for the EMotion that will package the largest amount of LG Chem cells ever seen before in an EV.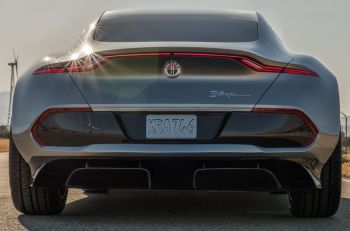 Safety: The EMotion will feature the highest battery safety features in the industry at cell, module and pack level.
Charging Technology: Fisker is working on its Ultra Charger™ in close collaboration with one of the world's premiere engineering companies (ABB), to fast charge EVs/hybrids (not just Fiskers) in ways that have never even been dreamed in the industry. Technology that literally will change the way the market and consumers think of/understand vehicle charging, infrastructure and more. With both innovation in battery and charging tech, the Fisker Emotion will charge for a more than 100 mile range in nine minutes and with a 400 mile range overall.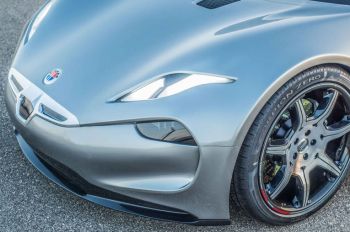 Servicing EVs/Hybrids: Fisker created a 50/50 joint venture with the EV and Hybrid Shop (formerly known as The Hybrid Shop) in efforts to change the way EV's are serviced in the future. A truly premium experience will have concierge service and vehicle telematics systems integrated directly into the growing national network of service centers -- enabling EV vehicles (all brands, including Fisker) to eventually be able to automatically identify available service center, integrate service appointments with vehicle owners' personal calendars, order parts, report problems and communicate service progress. Digital keys will enable a Fisker concierge to pick up and drop off vehicles without inconveniencing owners.
High Demand for the Fisker EMotion: A large number of solid deposit inquiries have been rushing in the past couple of weeks, as fans of the brand and vehicle seek to take part in a true movement to revolutionize the EV world. Deposits are currently being accepted (starting at $2,000) for the vehicle. Base price is set at $129,900.
Want more information? Click below.