Upgraded ERP Software Takes Cloud-First Approach to New Game-Changing Technologies
Epicor ERP now provides greater cloud deployment flexibility and new and enhanced business functionality out-of-the-box, including new capabilities to support global growth and expansion, business transformation, and efficiencies in mission-critical operations such as quality and compliance.
The new release also features fully integrated enterprise content management capabilities from the January 2017 acquisition of DocStar (to link to companion ERP/ECM integration NR). These new competencies support business transformation initiatives focused on improved customer-centricity, collaboration, efficiency and expansion to address new market opportunities.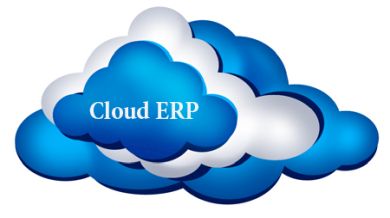 "With margins for products eroding, customer demands increasing, and an uncertain and somewhat unstable global economy, manufacturers must leverage technology to increase business agility, enable insightful decision-making, and achieve greater gains in rapid fashion," said Scott Hays, senior vice president, product marketing, Epicor.
"Designed to support how people work today, and ready to accommodate how people will work tomorrow, Epicor ERP provides a proven foundation with which to leverage new game-changing technologies such as the Internet of Things, big data and analytics, social collaboration, mobility and additive manufacturing. Mitigating technology, integration, and accessibility barriers that stifle productivity, Epicor ERP ushers in newfound levels of collaboration, visibility, and business outcomes."
Expanding the company's commitment to its cloud-first approach, the latest version of Epicor ERP is now available in a dedicated tenancy cloud deployment model, in addition to multi-tenancy and single-tenancy deployment options.
Available for North American customers now, the new dedicated cloud option offers the benefits of greater flexibility and control, and can be ideal for organizations needing to adhere to specific regulatory compliance regulations. In contrast to the multi-tenant model, which achieves significant scale economies by deploying clients on the same application server and the same database, dedicated tenancy provides each client its own database, with the dynamic elasticity and cost benefits of shared application servers.
New Data Analytics for Better Insights
Epicor ERP features enhanced, industry-focused Epicor Data Analytics (EDA), which offers flexible and easy-to-use analytics tightly integrated with Epicor ERP.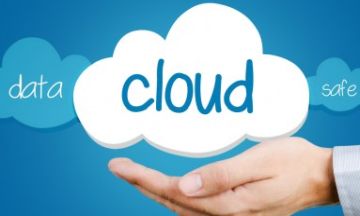 A cloud data analytics solution requiring low upfront cost and quick implementation and can be accessed via desktop or any mobile device, EDA drives operational visibility for improved decision making via rich out-of-the-box dashboards that are configurable, and the ability to "drill-down" into supporting data for deeper insights. Modular, pre-built content packs for sales, financials, materials, and production empower organizations to ask and answer questions about their business to uncover new growth opportunities and efficiencies for improved performance.
New Tools for Greater Productivity in Front- and Back-End Processes
The latest version of Epicor ERP features enhancements to its configure-to-order design function with a 2D Design Visualization Tool, enabling easy viewing of models and drawings, markup in 2D, and real-time collaboration on design documents over a network.
Enhancements to Epicor Manifest automated shipping software streamline shipping processes via new powerful integrated shipping rates and parcel carrier options directly at the point of order quotation, order entry and/or shipping. Epicor Manifest also now integrates with Less than Load (LTL) regional carriers, opening a wide range of new shipping options.
New Resources to Streamline Upgrades and Support Training
The new release also incorporates new tools to accelerate the upgrade process for customers transitioning from on premises to cloud deployment models. Epicor Site Analyzer analyzes existing software environments to identify changes and configuration needs in advance of migration to provide a "know before you go" visual representation impact assessment. A new rapid data migration process enables data to be migrated to a cloud environment in a safe and swift manner, significantly improving time-to-value.
Availability and Compatibility
Epicor ERP is available now in 36 languages for upgrades and new cloud deployments worldwide. Epicor ERP is compatible with Microsoft Windows 10 and Internet Explorer 11.
Want more information? Click below.