Smart System Combines Automation and Storage for Lights-Out Manufacturing with Space-Saving Efficiency
As the result of a collaborative effort with Murata Machinery, Ltd. (Muratec), Mazak has developed its new MAZATEC SMS (Smart Manufacturing System) that provides unmanned, lights-out manufacturing and high output, as well as IIoT connectivity.
The MAZATEC SMS combines Mazak's machining, automation and Smart technologies with Muratec's automated high-density storage and retrieval system. The MAZATEC SMS pairs multiple Mazak Horizontal Machining Centers and/or Multi-Tasking Machines with a Muratec vertically orientated, space-saving stocker-type system that has pallets, a material bucket and high-speed stocker crane.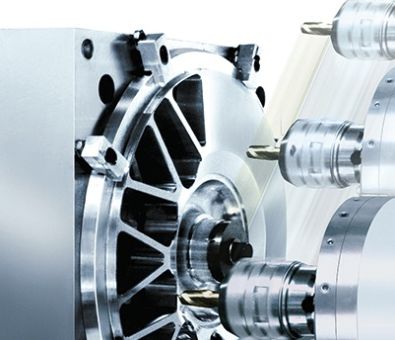 To match each manufacturer's specific production and floor space needs, the modular system can have up to 150 stockers (in different sizes) in a six-level configuration that increases space efficiency by as much as 67 percent.
As key components of the MAZATEC SMS, Mazak's SmartBox IIoT technology and Smooth PMC production management software along with Muratec's automated system control all interconnect/synchronize with a customer's enterprise resource planning ERP/MRP host and MES execution systems. These highly advanced digital innovations and complete connectivity make the MAZATEC SMS a smart factory solution for process control, monitoring and optimization to produce a variety of workpieces -- even in small lot sizes -- with extremely high efficiency.
The MAZATEC SMS can incorporate various sizes and types of machine tools into the same automated manufacturing system. Such flexibility is possible because the stocker system sets up faster and easier as well as accommodates different size machine tool pallets, as does the system's single stocker crane. This capability also allows manufacturers to apply the MAZATEC SMS across a more expansive spectrum of part numbers/types for cost effectiveness and increased ROI.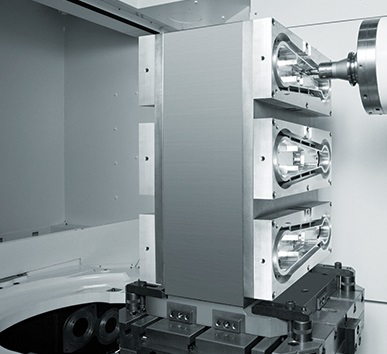 "With the combined technologies of Mazak and Muratec, the MAZATEC SMS advanced manufacturing system will significantly increase the competitiveness of manufacturers in today's IIoT environment," said Brian Papke, chairman of Mazak. "We at Mazak believe that such collaborations with other innovators in the manufacturing industry effectively foster new ideas and ways to combine processes and apply new technologies to improve the manufacturing performance of customers."
For its part of the collaboration, Muratec contributes AS/RS durability and reliability. The company and its systems are well entrenched in the automotive and other industrial manufacturing environments. Unlike other comparable systems that tend to be standard in nature, Muratec's base units are much more customizable and configurable for a wider range of applications.
Want more information? Click below.