Your A to Z Guide on Additive Manufacturing
Don't know where to start with additive manufacturing? Lloyd's Register and TWI have released an updated, user-friendly version of their guide to new AM technologies.
Lloyd's Register (LR) and TWI have revised and released their jointly produced framework for 2017, now called "Guidance Notes for the Certification of Metallic Parts made by Additive Manufacturing." The framework has been updated to include the experience both companies have gained from client assurance and certification, joint industry projects and their involvement in standards development for additive manufacturing (AM).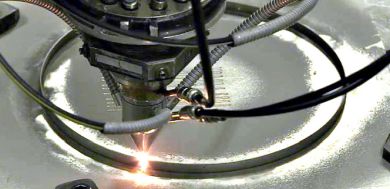 The framework is aimed at helping manufacturers and end users of equipment and components achieve quality-driven and safe adoption of additive manufacturing.
The updated issuance of these guidance notes reflects a more user-friendly approach to manufacturing certification, breaking down the approach into 5 key areas: design, materials, manufacturing, post-processing and inspection and testing.
The scope of technologies and processes has also been extended to reflect industry trends, and now includes wire-arc additive manufacturing (WAAM), a process commonly used for larger-scale parts and production in shorter amounts of time. Laser powder bed fusion and laser metal deposition processes are also addressed with extended information and detail based on real-world expertise.
"The disruptive nature of AM combined with the cross-industry potential has really lent itself to a collaborative approach to developing a more standard way to qualify and certify all aspects of parts made by AM," said Claire Ruggiero, Innovation Director at LR. "Along with TWI, we have created and participated in joint industry projects across the globe to help apply our expertise directly to clients and consortiums, resulting in a safer and more certifiable approach. The 2017 guidance notes continue this approach by sharing our expertise."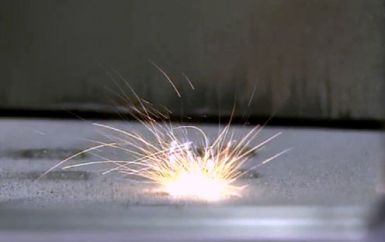 A Complete Route to Commercialization
LR and TWI's certification framework for AM metallic components provides a step-by-step approach to provide the necessary level of consistency, qualification and confidence to enable manufacturers an approach they can use alongside LR's inspection and certification services.
"In the past, manufacturers haven't always known where or how to begin their journey with AM," said Dr Chris Dungey, Joining Technologies Group Manager at TWI. "LR and TWI's collaborative approach is an end-to-end model that can help clients from the earliest starting line: questioning the use of AM and how to exploit its benefits, to the eventual finish line of certifying and selling AM parts into the open market. These guidance notes support that model."
To download a copy of the guidance notes, click below.
Want more information? Click below.
Lloyd's Additive Manufacturing