New 3D Printer Puts the Rapid Back in Prototyping
Stratasys, Ltd. has unveiled the new professional, versatile and fast FDM-based F123 Series (F170, F270 and F370) for smarter prototyping, designed to make professional rapid prototyping more productive for design workgroups.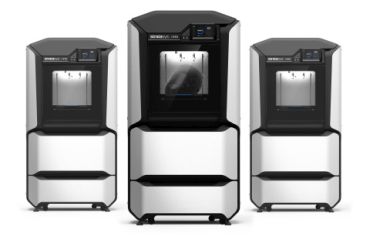 The new Stratasys F123 Series combines an enhanced user experience with engineering-grade quality to address the end-to-end rapid prototyping workflow.
The Stratasys F123 Series empowers virtually any user, regardless of 3D printing experience, to build durable and accurate prototypes using a range of functional FDM 3D printing materials. A single Stratasys F123 Series 3D Printer addresses the complete prototyping workflow, from initial concept verification to design validation and final functional performance, to ensure product designs are thoroughly evaluated and endorsed before manufacturing -- resulting in better products and shorter lead times.
Perfectly Addresses Customer Needs for Rapid Prototyping in Workgroups
Design workgroups play a dominant role in product design and development in consumer products, aerospace, automotive and other key industries. According to recent Stratasys surveys, accessibility, ease of use and material choice are among the top priorities in the wider adoption of 3D printing for rapid prototyping in workgroups. The F123 Series addresses these and other rapid prototyping requirements to potentially accelerate the adoption of 3D printing for product design and development.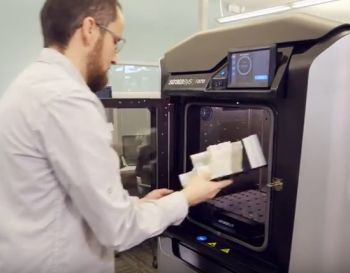 "It's pretty powerful having this much capability in a single system that sits right in our work space. We've tried lower-end 3D printers in the past, and to be honest, they're dimensionally inaccurate. The Stratasys F370 matches the CAD input every time with accurate, high quality prototypes," said Jesse Hahne, Partner, Center for Advanced Design. "The key for us to fast-track product development is getting physical samples in front of our customers as soon as possible. With our new Stratasys F370, we're able to get brand new iterations in a matter of hours. This rapid prototyping solution has truly become a member of our team."
Want more information? Click below.
Copyright © 2019 by Nelson Publishing, Inc. All rights reserved. Reproduction Prohibited.
View our terms of use and
privacy policy
::m::