How Much Growth is Expected for 3D-Printed Metals?
Additive Manufacturing Research (AMR) provides monthly industry analysis on three critical areas of the additive manufacturing/3D printing business -- 3D-printable polymers, 3D printing in medicine and dentistry, and 3D printable metals.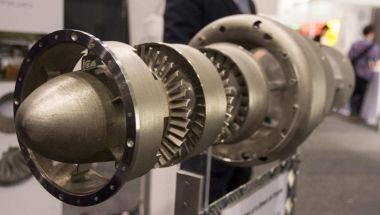 AMR's recent metal report bulletin takes a look at the outlooks for both hardware and materials. AMR points to a strong showing at the formnext trade show for metal additive manufacturing.
According to Scott Dunham, Lead Analyst with AMR, "we're expecting the industry to achieve around a 25 percent growth year over year, representing a fourth year of growth since the market's 'inflection point' which we believe was in 2013. With estimates indicating more than 1,200 metal AM systems sold by the end of calendar 2016, that's more than $750M in hardware revenues generated."
AMR is also seeing new providers set to shape the 3D printed metals sector. In its metals bulletin AMR identifies the "challengers," providers of metal AM hardware whom are outside the top ten established providers of various metal AM technologies. In 2016, AMR believes that about 21 percent of the total unit sales of metal AM systems came from these challengers, and AMR is expecting this same group to have even more of an impact next year as well.
AMR's Dunham also says that we should "not overlook" precious metals 3D printing in 2017. These materials may expand the reach of metal AM applications from the strongholds of aerospace, medical, and industry to further encompass niche applications such as directly printed jewelry.
But despite all this optimism, AMR's metals bulletin says that there will be a tough selling environment for those metals printer firms who have not yet begun making refinements to the capabilities of their systems with an eye toward more streamlined manufacturing applications for end use parts.
3D-Printable Polymers: An Increasingly Challenged Market
AMR's most recent polymer bulletin establishes expectations for market growth of professional non-metal additive manufacturing. As AMR sees it, this segment of the 3DP/AM market has had more challenges over the past two years than in its previous history. In this sector, AMR is seeing, not just new competition, but also the development of entirely new print processes.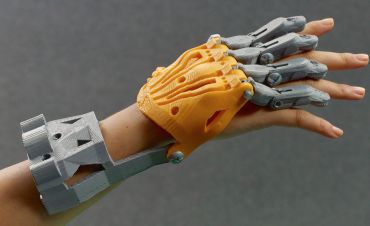 The new AMR bulletin says that, as a result, it is becoming more difficult for companies to develop and execute on AM/3DP strategies involving polymers. According to Dunham, "in some ways, there are almost too many options to explore as many manufacturers are deciding how they can expand on their rapid prototyping efforts into more strategic manufacturing applications using polymer printing."
AMR points to several companies involved in the space that have significant potential to shape the 3D-printable polymer market. For example, they are seeing a continued decline in hardware sales from both Stratasys and 3D Systems. But they are also seeing the 3D printing of polymers continue to be buoyed by new entrants.
As a result, AMR believes that through 2020, the 3DP polymer segment will return to historically established levels of around 20 percent CAGR. This will be driven extensively by the polymer powder bed fusion and photopolymerization technology subsegments. On the materials side in polymers, AMR notes that mechanically superior composites are beginning to truly take center stage.
Want more information? Click below.