New Fiber Laser's Air Assist Technology Produces Higher Cutting Speeds and Lower Costs
Cincinnati Incorporated (CI) will showcase its new CL-960 fiber laser at this year's FABTECH show and conference.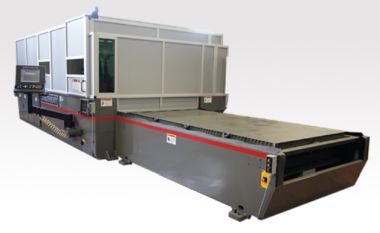 Building upon the solid design and performance of the company's CL-900 laser series, the CL-960 Fiber Laser introduces a clean new look with productivity enhancements. Show attendees will also have an opportunity to witness the new laser's air assist cutting capabilities. In many instances air can be a cost-effective assist gas alternative to nitrogen or oxygen.
Engineered for manufacturers requiring fiber laser precision and speed, the CL-960 processes thin material faster while cutting up to 3/4 inch thick steel. Air assist cutting and reliable linear drive motors boost productivity while lowering production and maintenance costs. With its Human Machine Interface (HMI) and user-friendly touchscreen controls, the intuitive CL-960 allows operators of all levels to maximize the machine's advanced laser cutting capabilities.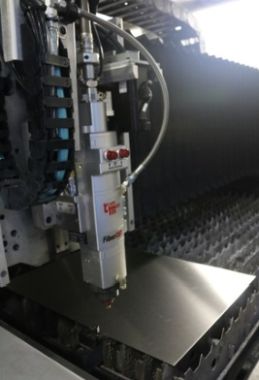 Additional features include:
6,000W light source
Dual Pallet Configuration
Fiber Resonator Technology
Flexible Glass Fiber Beam Delivery
5'x10', 6'x12', 8'x20' Table Sizes
Interfaces with Modular Material Handling System
CINCINNATI Product Manager, Todd Kirchoff comments: "The CL-960 Fiber Laser leverages air assist cutting technology. Substituting air as an assist gas in place of nitrogen has two key advantages; lower operating costs and higher cutting speeds. While others are relatively new to this approach we've been leading the way with air assist cutting for more than ten years."
Want more information? Click below.
Copyright © 2019 by Nelson Publishing, Inc. All rights reserved. Reproduction Prohibited.
View our terms of use and
privacy policy
::m::