Manufacturing Day October 7th: The Latest "Steps" Taken to Recruit the Next Generation of Workers
Manufacturing is undergoing a technology-driven re-invention. Fueled by digitalization and advanced applications like the Internet of Things, the industry is experiencing a much-deserved spark of optimism. While the emphasis on innovation and data-based technology is a positive step for the industry, it will be fruitless if there are not adequate personnel to deploy and actually engage the technology, according to Mark Humphlett, Sr. Director, Industry & Product Marketing at Infor.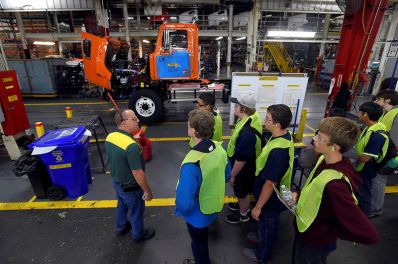 Factories need workers. And, unfortunately, new graduates just aren't lining up for the jobs. Manufacturing Day, October 7, will dispel some of the false impressions getting in the way of recruitment. At least that's the goal of the National Association of Manufacturers (NAM), organizer of the event, and hundreds of US plants opening their doors for group tours and media events.
Will that be enough?
Manufacturing has an image issue that is pervasive and potentially devastating. The cloud of distrust and doubt that hangs around the industry is in sharp contrast to the days-gone-by reverence for manufacturing. The local plant was the economic foundation for the entire community. Everyone wanted to "get on the line" at the plant. Joining an apprentice program right after graduation was an accepted rite of passage for generations.
Until the bottom dropped out. Outsourcing and automation abruptly ended America's infatuation and glorification of the "working man's" contribution to Made in America patriotism. Lay-offs, plant closings, cuts in benefits, lost pensions, and the end of tax support for communities made indelible images of foreclosures and unemployment lines.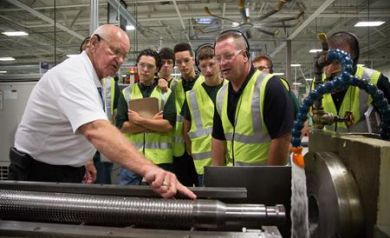 No wonder, public opinion about manufacturing has drastically eroded in the last decade, making recruiting a new workforce challenging. The mass exodus of retiring Baby Boomers has certainly exacerbated the issue. The US Census Bureau reports that every month, more than a quarter-million Americans turn 65. In the next decade 75 million Americans will leave the workforce.
For manufacturing, that adds up to nearly 3½ million manufacturing jobs will likely be needed by 2026 and 2 million are expected to go unfilled. There are two reasons: Potential workers don't have the right technical skills and the Millennial generation has virtually no interest in a manufacturing job.
A recent poll conducted by the Foundation of Fabricators & Manufacturers Association, says 52 percent of all teenagers report no interest in a manufacturing career. Of the 52 percent who did not have an interest in manufacturing, around two-thirds (61 percent) consider manufacturing to be a "dirty, dangerous place that requires little thinking or skill from its workers and offers minimal opportunity for personal growth or career advancement."
Who, then, will make up the new workforce?
Manufacturing Day, started in 2012 by the National Association of Manufacturers (NAM), was designed to counteract misconceptions about manufacturing and encourage young people to once again consider jobs in manufacturing. The hope is that opening doors for plant tours and generating media attention on the many positive aspects of the industry will help resolve misconceptions and the general population's lackluster confidence in US manufacturing. That's one step in the right direction.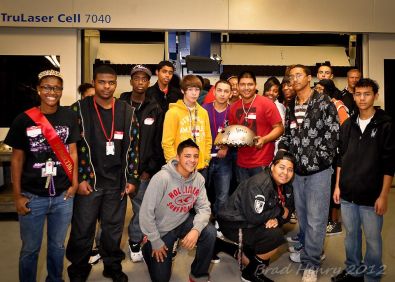 Another positive move was the Workforce Innovation and Opportunity Act (WIOA). Manufacturers led the charge to provide much needed streamlining of skills certification programs. Industry leaders across the manufacturing economy endorsed a set of "stackable" credentials verifying the core or basic personal effectiveness skills, foundational academic skills, and general workplace skills necessary for individuals to succeed in virtually all entry-level jobs in manufacturing.
The Manufacturing Institute is also spearheading some interesting programs to attract recruits from specific demographics, such as returning veterans and women in technology. Its STEP (Science, Technology, Engineering, and Production) Ahead initiative mentors and recognizes women while also leading research efforts tackling this important topic.
Want more information? Click below.