New Software Lets You Know in Real-Time If You're Making or Losing Money at a Machine Tool or at Your Plant
Memex Inc. has introduced MERLIN Financial Overall Equipment Effectiveness (FOEE).
It is a fact that most manufacturers are totally in the dark in terms of knowing in real-time if they are making or losing money on a given machine tool, shift or plant. Now with the introduction of MERLIN FOEE, Memex has addressed this critical issue by combining OEE with financials.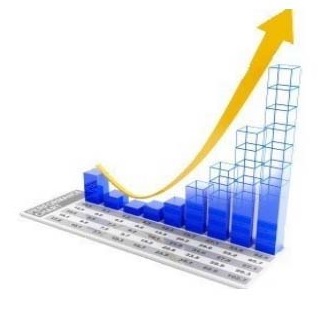 Bob Hansen, long time manufacturing consultant and author of OVERALL Equipment "Effectiveness -- A Powerful Maintenance/Production Tool for Increased Profits," stated, "while OEE is an excellent metric, the truth is OEE tells you nothing about your profitability or more important, your potential profitability and this why I created Financial Overall Equipment Effectiveness.
"MERLIN FOEE is a new tool for leadership teams to visualize hourly profit contribution by product on constraint machines versus world class performance results. Key components of FOEE information can improve prioritization of product /machine scheduling, re-order Continuous Improvement projects, and reset sales and marketing strategies for better cash flow and higher profits. What is the value of an accelerating competitive advantage such as FOEE? Priceless."
John Rattray, VP of Sales for MEMEX, stated, "FOEE is a game-changer because it provides the ability to visualize real-time financial profit contribution on a per machine/product basis giving management the ability to direct teams with the information to drive profitable scheduling and machine utilization."
David McPhail, President and CEO for MEMEX, added, "We acquired the rights to FOEE because we knew that this will completely change analytics for manufacturing. Imagine knowing in real-time if you are making or losing money at any given standalone machine tool or at any one of your plants. What was only a dream in manufacturing, is now a reality with MERLIN FOEE."
Want more information? Click below.
Copyright © 2019 by Nelson Publishing, Inc. All rights reserved. Reproduction Prohibited.
View our terms of use and
privacy policy
::m::