New Custom Designed & Special Tooling Service to Meet the Toughest Challenges
Heimatec now offers custom designed and special tooling offerings, in addition to their standard tooling line. Heimatec will design and build custom tools to suit specific requirements for all CNC lathes, regardless of application, brand or size, with the same superior quality as their standard tools.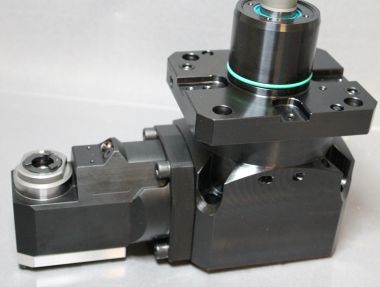 Heimatec is known as a tooling industry source for problem solving and tooling application expertise. Now, tooling experts at the company will work directly with customers to design custom tools that solve specific application and manufacturing needs.
Heimatec manufactures tools for the most popular machines, such as: DMG Mori Seki, Doosan, EMAG, Emco, Eurotech, Feeler, Haas, Hardinge, Hurco, Hwacheon, Hyundai, Mazak, Miyano, Murata, Nakamura, Okuma, Samsung, Spinner, Takisawa, Victor Fortune and Yama Seiki.
As Heimatec Inc. president Preben Hansen explains, "A growing portion of our business is centered on custom tools for specific applications. Customers bring us their toughest challenges, whether those involve exotic materials, depth of cut, extensions needed, rotary table and fixture positioning or other machine tool arrangements. Our engineers work to provide the optimum solution in cutting time, mechanical motion and productivity performance. We offer testing onsite to validate our designs, that's how confident we are in the ideas we propose."
Want more information? Click below.