Long Lines at Airport Not Bad News for Everyone: Increase in Air Traffic to Drive the Global Aerospace Market Through 2019
Technavio research analysts are expecting positive growth for the global aerospace market over the next four years. Between 2015 and 2019, many segments of the aerospace market including additive manufacturing, aerospace coatings and high performance alloys will see a significant increase in revenue.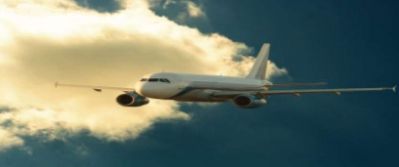 Technavio's market research analysts forecast the global aerospace additive manufacturing market to grow at a CAGR of over 20 percent during 2014-2019.
Increased utilization and acceptance of AM in the aerospace industry is likely to drive the market during the forecast period. Technavio analysts predict significant growth potential for metal-based AM in the aerospace industry.
Aside from the AM, the second most sought after market in aerospace is the global aerospace coatings market which is likely to grow at a CAGR of over 7 percent over the period 2014-2019. Aerospace coatings are products that enhance the appearance and durability of an aircraft by protecting it from external factors such as UV radiation and extreme temperatures. Aerospace coatings are used by aircraft manufacturers for the production of new aircrafts as well as overhauling of existing aircrafts.
"With the phenomenal increase in air traffic as a result of the emerging middle class population in developing countries, the market for new as well as existing aircrafts is likely to soar, which in turn will positively impact the aerospace coatings market," says Abhay Singh, a lead analyst at Technavio for aerospace and defense research.
Technavio's analysts forecast the global aerospace high performance alloys (HPA) market to grow at a CAGR of 6 percent over the period 2014-2019. The report has been prepared based on an in-depth market analysis with inputs from industry experts. The report segments the HPA market into three main geographical regions namely the Americas, APAC, and EMEA and provides an in depth analysis of the growth prospects of each region during the forecast period.
The report also presents the vendor landscape and a corresponding detailed analysis of the prominent vendors operating in the market. In addition, it discusses the major drivers influencing market growth, and outlines the challenges faced by vendors and the market as a whole. It also examines the key emerging trends and their likely influence on current and future market dynamics.
To view the reports, click below.