New Software Optimizes Project Management and Integrates Directly Into Your SAP Network
In an attempt to reduce project processing time, Kapp Niles implemented the Critical Chain Project Management (CCPM) method in 2014. Now the German machine tool manufacturer is introducing the MILLIARUM CCPM solution as a new software tool for this project management method. The deciding factor in this decision proved to be direct integration into the SAP PS Network as well as the high functionality and ease of the SAP web interface; MILLIARUM CCPM requires no extra interface.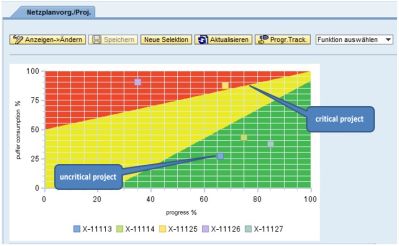 With the new software, KAPP wanted to replace critical path analysis with critical chain modeling, illustration and scheduling of bottlenecks, and CCPM buffer monitoring. The assessment of project progress and buffer use were to be included, as well as the processing sequence for the departments, the generation of fever charts for each project and the representation of the whole company by a multi-project fever chart and differentiated graphical capacity evaluations.
"In deciding on a tool outside of SAP, there would have been the issue of interfacing with the SAP PS Network, which would have given us a real headache," explains Albert Fischer, head of KAPP NILES Group order management.
Paradigm Change in Project Management
"In the process of converting to the new software, we were initially less concerned about IT issues and more about departing from the usual methods of traditional project management such as schedules, milestones or priority lists," continues Fischer. "The changes first had to take place mentally. The aim was for departments to give up the buffer implicitly contained in their schedule, and instead provide a total buffer at the end of the project which all agencies involved can then utilize as needed."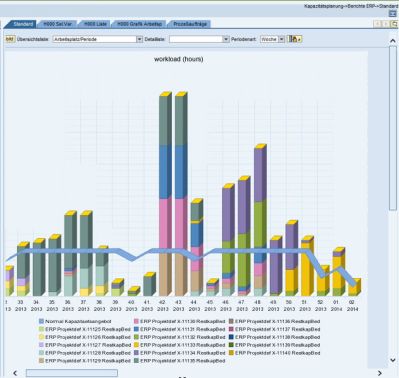 Due to various experiences with the introduction of other systems (e.g. SAP PS Network) the optimization in the initial phase could be simplified in selected projects.
The introduced software has become an indispensable part of project management. The software updates the CCPM fever charts automatically. "With MILLIARUM and the Multi-Project Management Chart, we are able to map a current bird's-eye view of the overall status for the management," Fischer added.
The management of the projects has been significantly simplified; shorter throughput times have relieved all the departments involved. The traffic-light colors of the projects give a quick overview for all senior management and show where urgent action is needed. Overloading via the processing of too many projects is avoided, thus decreasing the workload. Since the architecture of MILLIARUM software is fully integrated with SAP, there are no costs in the creation and maintenance of interfaces.
Want more information? Click below.