GMTA in Full Gear After Agreeing to Partner with Ford and GM on Gear Projects
General Motors has selected GMTA (German Machine Tools of America) to partner on the CVT 250 project for gear hones. In addition, Ford Motor has selected GMTA as a supplier for Scudding® sun gears on its new transmission lines.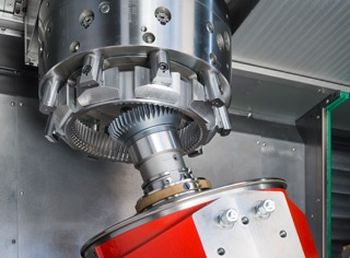 Scudding and now the Hard Scudding process, in which hardened gears can be cut and finished on the same machine, using GMTA's unique adaptive software, are fast gaining acceptance in the market.
Already the leader in high-precision internal gear processing, the result of their unique Scudding® technology, which leaves skiving and other methods far behind, GMTA has taken another giant step forward in gear production with the development of Hard Scudding.
The Scudding process provides excellent results on green or soft gears, while this new Hard Scudding advancement enables the re-machining of hardened gears on the same machine, with a tooth-to-tooth composite error and total composite error in the AGMA 11, DIN 6 range and a surface finish better than 1.5 Ra.
This all happens due to the adaptive software developed by GMTA.
GMTA represents various top-quality German and other metalworking machine builder companies, including Wera Profilator, Praewema, K + G, Rasoma, FIMAT and BvL, as well as Arnold lasers and other equipment. These machines are sold to the North American market by GMTA, primarily for gear and spline production, as well as other power transmission and various metalworking applications.
Want more information? Click below.
Copyright © 2019 by Nelson Publishing, Inc. All rights reserved. Reproduction Prohibited.
View our terms of use and
privacy policy
::m::