Fiber Lasers Feature Newly Developed Scan Head Technology for Direct Part Marking
With its Y-Series, FOBA Laser Marking + Engraving is introducing the next generation of high-precision fiber lasers for direct part and product marking. With their newly developed scan head technology and the modular design, the fiber laser marking systems in the Y-Series provide highest integration capability and application flexibility.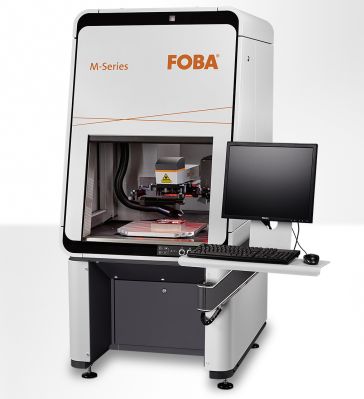 They are easy to integrate in production lines and laser marking stations, and ensure tailored solutions for a wide variety of marking applications. A scan head built-in vision system for in-process imaging combines validation and verification prior to and directly after laser marking in a holistic marking process.
Best Configuration and High Precision for Every Use Case
Across all industries, parts and products are becoming smaller, and more and more complex in shape. Across the entire product life-cycle, reliable readability of all marked contents is of utmost importance. Permanent and precisely positioned markings are among the most decisive quality criteria -- particularly in the automotive, automotive supplies and medical technology industries where safety comes first.
What is more, many manufacturers have to mark a variety of different products which leads to varying requirements on the marking quality and therefore also on the marking speed. With the two scan head tunings High-S (for higher marking speeds) and High-Q (for higher marking quality), the Y-Series offers two parameter sets for each one of these use cases.
The new High-R (resolution) marking field calibration offers an uncompromisingly accurate mark positioning and a substantial reduction of marking field distortions. Both is crucial when marking small parts and applying large marking contents, but also when high code integrity is required.
Numerous Applications
The fiber laser marking systems in the new Y-Series are perfect for the reliable laser marking of metals (i.e. aluminum, steel, titan, etc.) and many other materials with codes (QR, DMC, bar codes), alphanumeric signs, logos, graphics and images.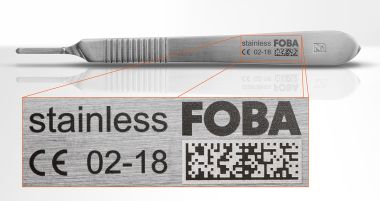 Y-Series marking lasers are specifically engineered for the corrosion-resistant marking of medical stainless products.
The powerful new fiber lasers are -- not least due to their flexibility -- best suited for the precise and efficient direct part marking (DPM) in almost all industrial areas -- ranging from the automotive and automotive supplies industries through medical and safety technology to electronics and others.
Want more information? Click below.