Aerospace Manufacturer's New Lathe Responsible for 50% Improvement in Part Handling, 30% in Operation Efficiency
Northstar Aerospace recently enhanced its efficiency by purchasing a new horizontal lathe from Okuma and employing several new technologies from Okuma's Partners in THINC.
Northstar Aerospace, Bedford Park, Illinois, is an independent manufacturer of components and assemblies to the global aerospace industry. Principal products include gears, transmissions, accessory gearbox assemblies, rotorcraft drive systems and other machined and fabricated parts for helicopters and fixed wing aircraft.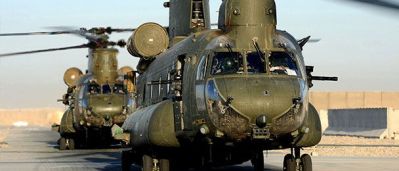 Northstar has a strong foothold in the defense and commercial aerospace sectors. The company's customers include some of the world's leading aerospace equipment manufacturers.
Recently, Northstar purchased a new Okuma MULTUS B750 horizontal lathe to increase efficiencies in their busy production schedule. "The implementation of the Okuma machine has made it possible for Northstar to reduce the cost of poor quality by continuously improving processes and eliminating inefficiencies within those processes," said Krissy Petyo, Director of Quality at Northstar.
The B750 easily handles critical tolerances that are necessary when machining aerospace parts. The MULTUS B750 utilizes the latest in CNC machine technologies to maintain tight tolerances when cutting transmission parts on heat-treated material (40-50 Rockwell).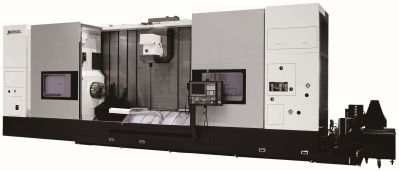 The largest in the family of MULTUS horizontal lathes, the B750 has a maximum turning diameter in excess of 1 meter that raises productivity for large parts.
Additionally, Okuma's Collision Avoidance Software (CAS), standard on the MULTUS, also aids in increasing shop floor efficiencies by integrating 3D modeling of Okuma machines, tooling and part blanks with the OSP--P control. This creates a virtual machine that runs real-time virtual applications to detect cutting problems and prevent time-consuming, costly crashes.
"The purchase of Okuma Multus B750 has been one of NSA's most significant purchases to date. This will improve the quality, efficiency and ultimately reduce product cost," added Wally Barajaz, Northstar's Manager of Manufacturing.
Operators have reduced safety exposure when maneuvering large work pieces. The previous machining operations required operators to change setups several times during the manufacturing process. While technologies of the MULTUS B750 make it possible to limit operator intervention and work handling, Northstar went a step further working closely with an Okuma application engineer to fine-tune cutting processes.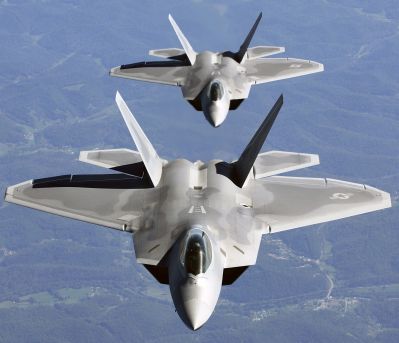 The principal applications for the accessory gearboxes manufactured by Northstar are regional and business jets and the F-22 Raptor.
They discovered by changing up the order a part is cut, distortion is minimized resulting in improved process efficiency. The collaboration worked well because each member of the team brought a unique perspective and knowledge to the project, allowing process change and development that otherwise, would not have occurred.
Northstar also discovered they could improve their efficiencies by fine-tuning cutting processes, minimizing operator work handling and using technologies developed by Okuma's Partners in THINC members.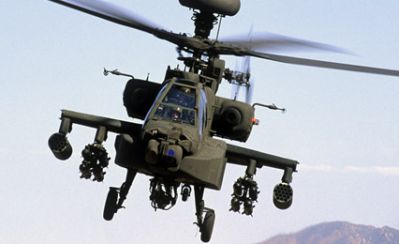 Due to the tremendous stress placed upon the materials, Northstar's rotor head manufacturing requires highly precise machining on metals such as titanium, and faultless assembly of components.
Partner Technologies
A Renishaw probe is used for in-process gaging, which allows the machine to check the part itself, without operator intervention.
CAD/CAM software programming by ESPRIT provides part cutting solutions that incorporate the gaging into the post processor g-code.
Tool Monitor Adaptive Control (TMAC) from Caron Engineering monitors electric current load to the turning and milling spindle and will stop the machine if loads exceed the established values. This also has an adaptive feature that increases or decreases cutting feed rates if loads are within a safe cutting range.
A high pressure coolant system from MP Systems provides better coolant flow to the cutting tool and helps extend tool life.
"We continue to invest and make aggressive changes that achieve significant business objectives and put us on a fast track to modernization," concluded Brian Cheek, Northstar VP/GM.
Want more information? Click below.