New Automated Inspection System for Aircraft Components Achieves a Defect Detection Rate of Up to 99.7%
The National Center for Defense Manufacturing and Machining (NCDMM) has announced the successful completion of Phase I of a three-year project to develop an automated inspection system for the Air Force Research Laboratory (AFRL) at Wright-Patterson Air Force Base (AFB) in Ohio funded through the Defense-wide Manufacturing Science and Technology (DMS&T) program.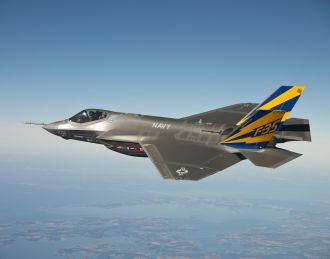 The newly developed Automated Composite Structure Inspection System (ACSIS) achieved an impressive defect detection rate of up to 99.7 percent in aircraft components produced by automated fiber placement (AFP) that featured varying geometries, ranging from flat to complex.
Widely used by both military and commercial aerospace programs, AFP is a repeatable, cost-effective composite structure fabrication method. AFP uses strips of composite material impregnated with a resin commonly referred to as tows. During AFP, groups of tows are deposited onto a tool by an AFP machine to form plies that create a composite structure. While AFP machines are designed and programmed for proper placement of the tows during fabrication, potential problems inherent to composite production can occur. As such, production is interrupted after each ply to manually inspect the fibers against a stringent set of criteria.
ACSIS represents a significant step forward from the current manual AFP inspection practice, which is extremely time consuming, laborious, and visually tedious as defects are difficult to discern. With ACSIS, inspections occur in real-time while the composite structure is being fabricated, alerting the operator and allowing defects and anomalies to be detected and repaired during the fabrication process. The developed system also includes an electronic database system to electronically document and track defects.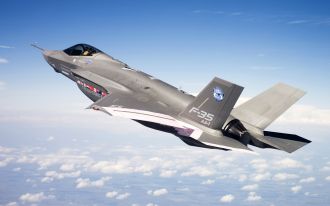 "On behalf of all of us at NCDMM, we are incredibly proud of the development of an automated inspection system that is capable of attaining such accurate rates of defect detection and improving high-speed AFP operations," said Jim Fisher, NCDMM Director of Operations. "Within the industry, developing an automated inspection system has been attempted in the past without much success. We had strong partnering on this project that produced a very collaborative dynamic, which is one of the reasons for the outstanding results. ACSIS was proven in a very difficult production environment and we could not be more pleased with the success of Phase I. We look forward to Phase II producing a similar outcome."
NCDMM was awarded the effort to oversee the development of an automated system as part of a 2012 DMS&T program through the AFRL at Wright-Patterson AFB. For Phase 1, NCDMM initially worked with Ingersoll Machine Tools in the development of an on-tool inspection system. Then, NCDMM partnered with Orbital ATK for the beta site implementation testing of the ACSIS, developed by Ingersoll Machine Tools, during AFP production.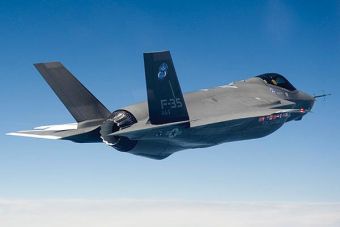 In the spring of 2015, ACSIS was installed as a standalone system, independent of an AFP machine into the production environment of F-35 Joint Strike Fighter nacelles at Orbital ATK's Clearfield, Utah facility. ACSIS was tested and compared side by side with the baseline manual inspection process, identifying such defects as missing or twisted tows; gaps between tows; inaccurately placed tows; bridging, wrinkles, or splices; and foreign objects and debris. After eight weeks in production scanning 1/8" BMI material on the F-35 nacelles, the ACSIS inspected 54 plies, resulting in a defect detection rate, ranging between 98.4 percent to 99.7 percent, and a false positive rate, of 0.1 percent to 0.2 percent, with both rates well within the acceptable range for a production environment.
With additional funding from DMS&T and AFRL, Phase II of the ACSIS project recently kicked off. Enhancements are underway to further refine ACSIS in order to move it closer to implementation and transition in both military and commercial markets.
Want more information? Click below.