Smart Card Access Control System Lowers Risk on Any Equipment with a Start Button
If your equipment fails -- or is abused by unauthorized operators -- workers can be exposed to extreme hazards, property damage can be extensive and production deadlines can be missed. In the worst cases, compensation claims can and do run to tens of millions of dollars. Whiting Corporation has introduced an access control system that can reduce those risks.
Manufacturing equipment can be some of the most inherently hazardous in industry, because of the high inputs of energy, chemicals, heat, cold, cutting and finishing operations and heavy objects involved in fabrication and materials handling applications including lathes, cranes and conveyors.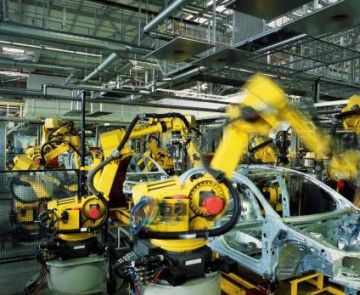 Whiting Corporation, one of the USA's leading crane manufacturers, has introduced to North America a major advance in safety and risk management for all static and mobile plants of high risk and high value.
AccessPoint from Whiting Passport is a universal access control system that uses smart card technology to control access to a huge variety of mobile and fixed plant equipment. It physically prevents unauthorized people from using vital machinery ranging from forklifts, conveyors, cranes, scissor lifts and boom lifts through to vehicles and production automation technology, CNC mills, CNC lathes, CNC multi-axis machines, saws, grinders, drill presses, brake presses, stamping presses, workstations and water jet and plasma cutting installations -- "Any fixed or mobile plant that is high-value or high risk that has a start button," says Whiting Passport Product Manager Joel Phelps.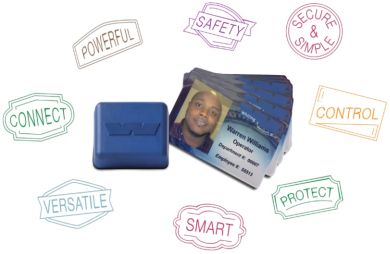 The technology differs radically from existing access control systems that are designed to control access to areas, governing perimeter access. By contrast, AccessPoint from Whiting Passport puts an engineering control between any high risk, high value equipment and stops it being used by people who shouldn't be running it.
"AccessPoint from Whiting Passport allows companies to control who is using their high-risk and high-value equipment by putting an engineering control between that equipment and people that should not be using it," says Phelps.
"When AccessPoint is used with the 3G-capable Site Sentinel managers and safety supervisors can also see in real time, from their office or anywhere in the world, who is using any particular piece of equipment at any time."
AccessPoint is unique in that it controls and can record the who, how, when and where the equipment was used, says Phelps. The technology is an inexpensive, easy-to-use way to significantly reduce the risks of equipment misuse, which can include death and injury, compromising of the safety of entire plant operations and also causing damage and disruption that drives up operating costs.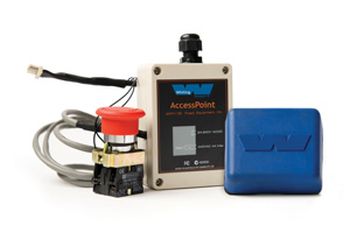 "AccessPoint by Whiting Passport is the only access control device in the world that you can install on anything and everything in your operations with an on/off switch.
"AccessPoint puts you in compliance with OSHA by allowing you to easily tag out, with a wave of a card, equipment that shouldn't be used -- and it prompts you from the factory dashboard when maintenance is due.
"Users can remain in compliance with OHSA and other regulatory standards because AccessPoint gives them the ability to continuously view how their equipment is being used. Users can quickly address and correct misuse patterns. AccessPoint creates a shared culture of responsibility that ensures the correct use of high risk, high value plant equipment.
AccessPoint creates a culture of responsibility, because your employees understand that their name is linked to specific equipment when they operate it. This has the pleasant side effect of making equipment last longer, be more productive, and improve up-time on your crucial assets," adds Phelps.
Easy to Use
The technology enables users to employ one system for their entire operation. The system is administered through a secure, easy-to-use web-based application, Whiting Viewpoint.
Each AccessPoint system is customized to each specific site or process, which has the power to store start and stop times, to track certification and expiration statuses and to set customized re-certification intervals on a per user basis, as they see fit.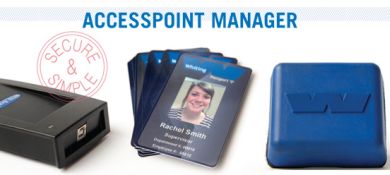 "Unlike specialized perimeter systems designed to control and record access to areas or a single asset, AccessPoint can be deployed across the entire enterprise for every range of fixed and mobile plant equipment, from a simple autoclave or process pump, to truly major items such as production automation and expensive vehicles and equipment that could be lethal in the wrong hands."
System users can view run hours of all AccessPoint devices within range from any Bluetooth device, or they can log into their own personal dashboard, or Viewport, from their PC to view usage statistics of all AccessPoint devices.
Want more information? Click below.