"Super" Speedy, Accurate CNC Machining for Curved Surfaces
New Super-NURBS white paper from Okuma America explains how to produce faster tool paths, higher feed rates, and significantly reduced hand-finishing time on curved surfaces.
For those involved with CNC machining on curved surfaces, producing a smooth finish is critical. A new white paper from Okuma America Corporation details the company's Super-NURBS programming functionality that meets high-accuracy finish requirements while speeding up cycle times. The result is drastically reduced hand-finishing time to achieve high-quality parts quickly.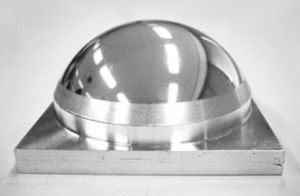 The term "NURBS" is an acronym for Non-Uniform Rational Basis Spline, a mathematical way to regenerate freeform curves and shapes. Super-NURBS is Okuma's proprietary technology for achieving NURBS functionality within a CNC machining environment. Titled "Super-NURBS Cuts Curved Surfaces With High-Accuracy and Speedy Cycle Times -- Completing Parts on the Machine," the white paper examines topics such as: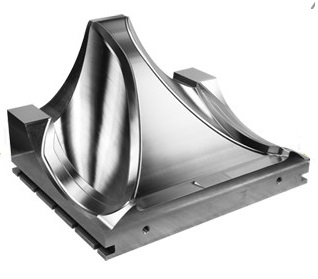 How Super-NURBS eliminates redundancies and allows for a faster and smoother tool path
Why Super-NURBS delivers the fastest speeds and highest quality finishes in the industry
How Super-NURBS' faster control loops speed allows for more ultra-high feed rates to be used
Why there's no need for a look-ahead -- Super-NURBS is inherently fast without it
How to deliver parts "out the door" faster, with better finish quality and accuracy
To download white paper, click below.
To see side-by-side demonstration, click below.
Copyright © 2019 by Nelson Publishing, Inc. All rights reserved. Reproduction Prohibited.
View our terms of use and
privacy policy
::m::