Castings for F-35 Lightning II Made of Alloys 3x Stiffer Than Aluminum With 22% Less Weight
IBC Engineered Materials Corp., a subsidiary of IBC Advanced Alloys Corp., has been selected by Lockheed Martin Missiles and Fire Control to provide critical cast components for the Electro-Optical Targeting System (EOTS) on the F-35 Lightning II. The first component covered by this contract is an EOTS azimuth gimbal housing to be manufactured using Beralcast®, the Company's proprietary beryllium-aluminum casting alloy.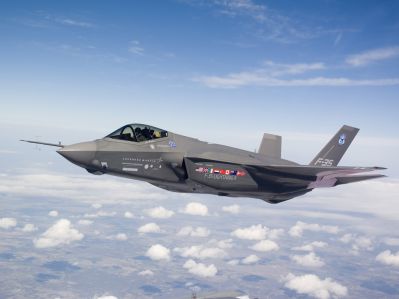 This first contract is for production of OEM aircraft fitted with EOTS systems and spares for low-rate initial production (LRIP) lots 7 and 8. Pre-production has begun at the Company's Wilmington, MA manufacturing facility with initial deliveries scheduled to begin later this year and into 2015.
The value of this initial contract is just over $2.0 million including non-recurring engineering (NRE) and hard tooling deliverables and has the potential, with subsequent LRIP contract awards, to increase significantly over the life of the F-35 program.
The EOTS assembly being produced by Lockheed Martin is for all the F-35 variants and planned production quantities are estimated to be over 3,000 aircraft with deliveries through 2035.
"We are pleased to announce this validation of our Beralcast® alloys and are committed to Lockheed Martin and the demanding requirements of this critical defense program," said Ray White, President of IBC's Engineered Materials Division. "A key attribute of our relationship with Lockheed Martin is flexibility and collaborative engineering," continued White, "and we look forward to supporting future initiatives where modulus, weight and cost are critical performance factors."
"IBC's Beralcast® alloys are ideal materials for the F-35 Lightning II program where certain components need the superior performance of beryllium aluminum," said Chris Huskamp, Director of Technical Business Development for IBC. "This purchase order is an important validation of the Beralcast® as a high performance casting solution to reduce costs and lead times compared to other beryllium aluminum alternatives."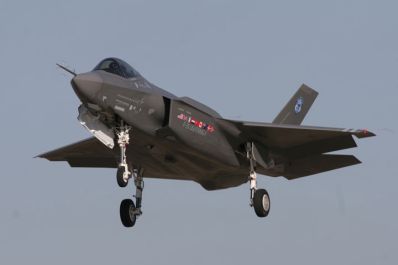 The F-35 Lightning II, a 5th generation fighter, combines advanced low observable stealth technology with fighter speed and agility, fully fused sensor information, network-enabled operations and advanced sustainment. Three distinct variants of the F-35 will replace the A-10 and F-16 for the U.S. Air Force, the F/A-18 for the U.S. Navy, the F/A-18 and AV-8B Harrier for the U.S. Marine Corps, and a variety of fighters for at least 10 other countries. Following the U.S. Marine Corps' planned July 2015 IOC, the U.S. Air Force and Navy intend to attain IOC in Aug. 2016 and 2018, respectively.
Beralcast® alloys are ideally suited to many high performance application requiring lightweight and high-stiffness parts and can be substituted for aluminum, magnesium, titanium, metal matrix composites as well as pure beryllium or powder metallurgy beryllium-aluminum. Beralcast's® principal alloys are more than three times stiffer than aluminum with 22 percent less weight and can be precision-cast for simple and complex three-dimensional stability.
Beralcast® is ideal for high performance industrial and technology components as well as for a wide range of aerospace applications. Aluminum-beryllium materials and castings provide favorable cost/benefit advantages for customers who need certified materials with a combination of ultra-light weight, high modulus and good thermal properties.
Want more information? Click below.