Machine Deburrs Tubes and Pipes in 5 Seconds
Deburring of steel, aluminum, and non-ferrous-metal pipes and tubes, especially those with unconventional configurations, has become easier and more efficient with the release of the Abtex Turnamat, a 5-second solution to efficient tube and pipe deburring.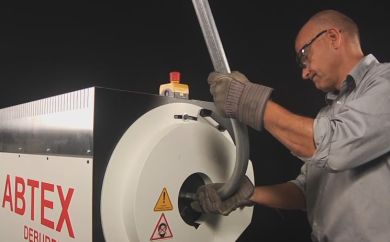 Abtex Corporation, a leading manufacturer of brush/machine deburring solutions for the manufacturing industry, recently added the Turnamat to its portfolio of deburring technologies, premiering the new machine at IMTS.
In five seconds or less, the Turnamat thoroughly cleans burrs from the end of a metal pipe or tube, ridding it of potential hazards to operational quality or handling safety. (The company's video shows a 2-inch galvanized pipe being completely deburred in only four seconds.) The Turnamat also easily handles curved and square pipe and tubes along with angular pieces.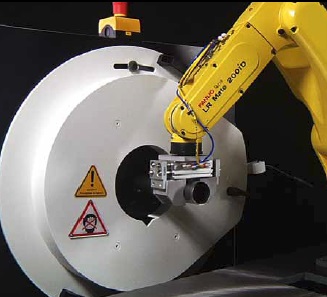 At 1300 pounds, and with motor speeds of 1500 and 3000 rpm (among the fastest in the industry), the Turnamat is solidly designed for quality and reliability. It promises manufacturers and fabricators thousands of hours of trouble-free, around-the-clock operation.
"Some pipes or tubes may never need deburring," said Mark Fultz, Abtex President. "But for those that require a precise fit with other parts, or that represent a potential safety hazard to handlers, we've designed the Turnamat to be the most efficient deburring method available."
Want more information? Click below.
To watch video, click below.
Copyright © 2019 by Nelson Publishing, Inc. All rights reserved. Reproduction Prohibited.
View our terms of use and
privacy policy
::m::