3 New CNC Grinders with Linear Motors Offer Smoother Axis Motion and No Backlash
The all-new series of three ANCA FX Linear machines feature a design backed by new motion and control technologies, and promise users higher levels of grinding accuracy and performance, and less required maintenance in a smaller foot print. Further, no other machine tool, particularly cutter grinders, utilize the new ANCA-design tubular shaft linear motors built into the ANCA FX Series grinders.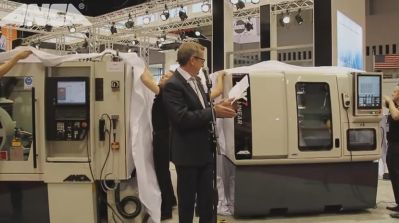 Grant Anderson, ANCA CEO/Director, points out that "The FX machine range will be released with a new generation of software RN33 and uses a new generation of automation technology designed and developed by subsidiary ANCA Motion. These new developments include the LinX linear motors as well the new Touch pad user interface, high performance CNC, remote pendant, AMD5x servo drives and IO box, all of which use the latest Ethercat communication technology."
The FX Linear machine range covers a broad industry spectrum from light manufacture, regrinding and full production. Its best performance and productivity range is for tools up to diameter 12mm (1/2"). It offers grinding capabilities for tools up to diameter 200mm. Maximum wheel diameter is 8". The FX series consists of three machine levels. FX3 Linear, FX5 Linear, and FX7 Linear.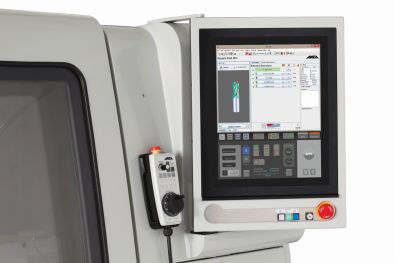 The latest generation AMD5x control system supports machine operation. The new ANCA CNC Pad operator panel is a full touch screen. This new design offers the benefits of Windows 8 functionality such as multi touch and zoom. The screen layout is intuitive and is configured to the machine options. A new hand-held pendant gives the operator improved access to the machine during setup.
The Tubular Linear Motor
ANCA Motion designed and built the ANCA LinX Linear motors for a lifetime of operation in the harsh grinding environment. Their design is fully sealed and impervious to the effects of grinding contamination.
In the FX series, LinX linear motors provide axis motion in the X and Y axes. The vertical Z axis uses a preloaded ballscrew to move the grinding head. Coupled with linear scales, the linear motors provide high levels of machine precision and performance, resulting in superior tool accuracy and surface finish. The linear motors avoid issues with ballscrew wear, loss of preload or rigidity, permit smoother axis motion, and eliminate backlash. The benefit to tool grinding results is higher quality.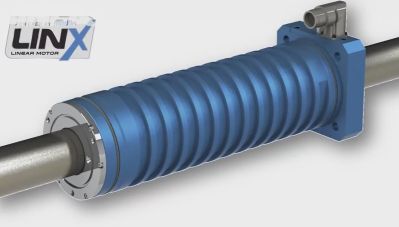 According to an ANCA spokesman, "LinX Linear motor's design naturally isolates any motor heating effects from the machine elements and allows the use of grinding coolant for temperature control and thus does not require a separate dedicated coolant and chiller system. So there is no additional power consumption, and no increase in ambient factory temperature."
Series Design
The FX machines are compact by design but offer large working envelopes. The grinding wheel is positioned on the C axis centerline and together with the compact design reduces the effects of temperature influence on machine elements. This coupled with the benefits of the polymer-concrete base results in a thermally stable and rigid machine.
The FX3 Linear is an entry-level machine that provides companies an affordable first step into CNC tool and cutter grinding. According to the company, the technology used on this machine provides a price performance ratio that is unprecedented in this market. Although it's not available with any automation, it still offers the same software and application diversity that customers expect from all ANCA machines.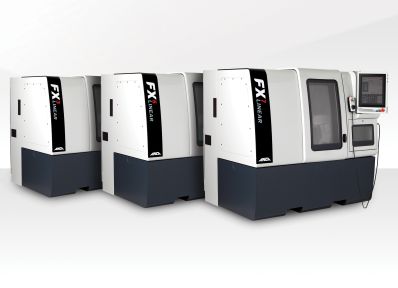 The FX5 Linear offers an automated two-wheel changer for increased range of available wheels and tool types. With optional automatic headstock clamping and a compact loader it can provide unmanned operation.
The FX7 Linear is the ideal machine for manufacturing and resharpening. The more powerful 19Kw wheel spindle provides the high levels of speed and productivity needed to produce a wide range of tool types and geometries. The FX7 also has high performance servo-drives for quicker machine movements and reduced cycle times. The FX7 offers an automatic headstock as standard and a range of options for high productivity, including a robot loader with capacity to load up to 840 tools, a 6-station wheel changer for auto loading of wheel packs and coolant manifolds, a compact loader, and laser probe for in-process tool measurement.
Want more information? Click below.