Zero-Gravity 3D Printer Takes Manufacturing Out of This World
The first 3D printer intended for in-space use arrived at the International Space Station (ISS) aboard a rocket launched from Cape Canaveral, Fla. last week. This "machine shop for space" marks the first time that a multi-purpose manufacturing device will be utilized off-world to create parts, tools and emergency solutions.
Developed by Made In Space, Inc., under a contract with NASA Marshall Space Flight Center (MSFC), the 3D printer is part of a technology demonstration intended to show that on-site, on-demand manufacturing is a viable alternative to launching items from Earth.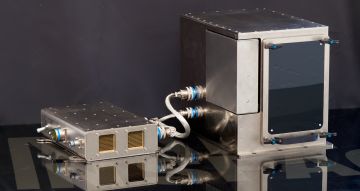 Made In Space's Zero G Printer, a 3D printer specifically designed to operate in the absence of gravity.
"Everything that has ever been built for space has been built on the ground. Tremendous amounts of money and time have been spent to place even the simplest of items in space to aid exploration and development," said Aaron Kemmer, Chief Executive Officer of Made In Space. "This new capability will fundamentally change how the supply and development of space missions is looked at."
The 3D printer is being installed in the Microgravity Science Glovebox (MSG) to conduct its series of prints. The printer will create a series of test coupons, parts, tools, use case examples and even STEM project designs by students as part of the 3D Printing in Zero-G Experiment. This experiment, intended to demonstrate additive manufacturing capabilities in space, was developed through a partnership between Made In Space and NASA MSFC.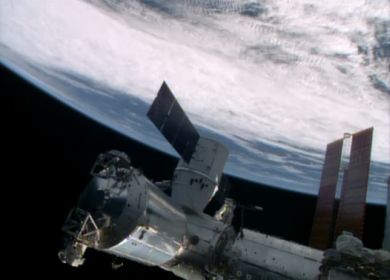 After a two day journey, the Dragon Capsule arrived at the International Space Station on September 23, marking the first time that astronauts would be able to 3D print in space.
Made In Space is working with business partners to formulate additional use case examples to demonstrate printer capabilities.
Made In Space's additive manufacturing technology creates 3D objects layer by layer from filament through an extrusion method specifically adapted for the challenges of the space environment. In addition to designing and building the hardware, Made In Space will be operating the printer from a mission control ground station.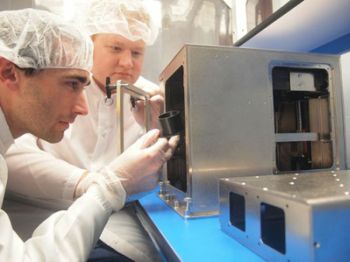 While this printer will be using ABS plastic, metal printing is a goal for the company.
"There were dozens of specific problems we had to solve in constructing a 3D printer for the Space Station. From thermal process adjustments to rigorous safety requirements, the challenges our team had to overcome were numerous, and we're deeply proud to see the results of the work done by the Made In Space and NASA MSFC team now head out for a grand field test," said Kemmer.
This first printer will be using ABS plastic while the second generation unit, scheduled for delivery to ISS in 2015, will offer multiple material capacity and an increased build volume. The company has not released the exact materials to be used with that unit but metal printing is definitely a goal.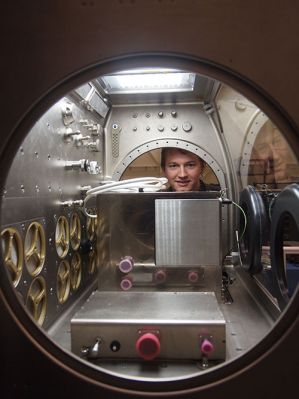 Aaron Kemmer, Chief Executive Officer of Made In Space believes this 3D printer is a "landmark for humanity."
While the first printer will be brought back for analysis in a few months, the plan is to send up a permanent Additive Manufacturing Facility next year that will be commercially accessible to everyone.
"Placing additive manufacturing in space will lead to similar capabilities on every future space station, deep space exploration vehicle, and space colony," said Kemmer. "Rapid construction of important materials is a critical need if humans are going to establish a greater footprint in our universe."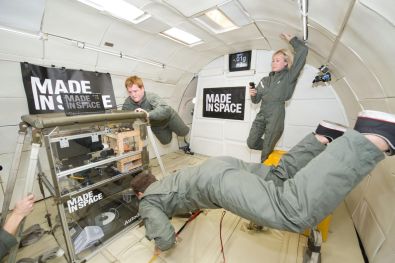 Testing was conducted on Boeing's 727 parabolic airplane.
Made In Space developed the zero-gravity printer through NASA's Small Business Innovation Research (SBIR) program. The prototype unit was tested on Zero-G Corporation's modified Boeing 727 parabolic airplane, made possible by NASA's Flight Opportunities Program. The flight unit passed NASA's extensive safety and operational standards on the way to being deemed flight ready.
Kemmer said, "This is more than a 3D printer. It's more than a machine shop in space. It's a landmark for humanity. For the first time in the history of our species, we will be manufacturing tools and hardware away from the Earth. Now that we've made this breakthrough, the sky is no longer the limit for additive manufacturing -- the era of off-world manufacturing has begun."
Want more information? Click below.