Customized Milling Machine Offers Up to 400 Tools; Precision Roughing to Super Finishing in One Part Position
Manufactured by Jobs (Piacenza, Italy), JomaX is a family of big, high-power milling centers with a configuration of both vertical and horizontal axes. The JomaX milling center family includes three models: the JomaX 265, the JomaX 261, both with a mobile gantry, and the JomaX 269 with mobile column.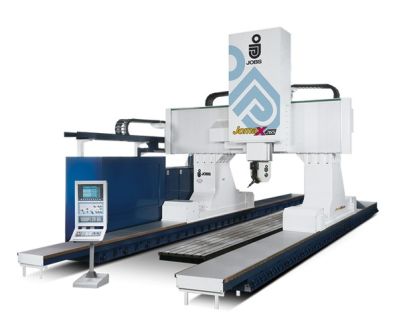 "The features of JomaX machines improve the competitiveness of our customers in many different fields: from precision machining to heavy mechanics, such as the manufacturing of mold holders, large sized molds or large structural parts in titanium," says Antonio Dordoni, Sales, Marketing and Services Director of Jobs SpA.
The main feature that makes the JomaX family very competitive in the large machines sector is its operating flexibility thanks to an extensive customization of the installation. In fact, all of these machines can be equipped with a very wide range of accessories and devices, step by step or in subsequent periods.
Static palletization systems allow pendulum type manufacturing, while mobile pallet changing systems allow connecting several machines in order to manufacture large size parts. JomaX milling centers can be equipped with a modular tool changer with rack, that has a high capacity (up to 400 tools for each machine), and eventually with robotized movement devices and measurement and control accessories integrated in the structure of the machine.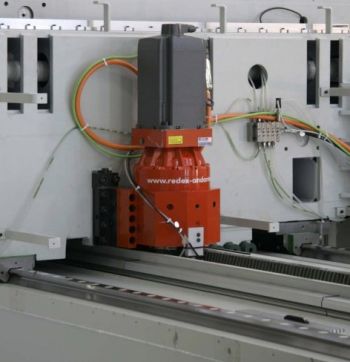 In addition, milling heads with a BUSS automatic changer will be included to guarantee the integrity and precision of the manufacturing cycle from roughing to super finishing in only one positioning of the part.
Other functional features of the JomaX machines are the built-in head magazine/tool magazine group positioned in areas far from the operator but easy to control and its very compact and functional size to obtain higher productivity.
Furthermore, the morphology of the work area allows an easy expulsion of the chips towards the conveyors for a fast and efficient removal of them. On the other hand, the closed working area guarantees the operation of the machine in a completely safe way.
The JomaX 265 milling center with vertical z-axis has a medium-big sized mobile gantry structure, designed for adapting to a large number of customer configurations depending on the applications and specifications requested. It is also capable of offering, besides a powerful motor spindle, dynamic versatility that allows for higher speeds without the loss of precision or increased levels of vibration.
For JomaX 265 mobile gantry milling machines with vertical z-axis, Redex gearboxes are used in the control of the linear axes and in the kinematic chain of the spindle. "We use axes gearboxes with double pinion to completely cancel backlash and for spindle transmission use a two speed gearbox," says Maurizio Ferrari, Director of the Mechanical Engineering Department. Previously, gearboxes were used with mechanical preload (using a torsion bar) and a single motor per axis. After a recent revision of the machine, Redex gearboxes units with twin drive and an electronic backlash cancelation are now utilized.
"We have been using Redex products for many years," Maurizio Ferrari stresses. "We initially considered Redex's offer interesting when it was launched with a complete double pinion gearbox unit that was already built with the mechanical preload by using a torsion bar. This allowed us to manage the axis with only a single product and to work with more certain assembly times. At that time, Redex was practically the only company on the market capable of offering products adapted to our requirements. Other suppliers then arose with similar products but, in the case of the JomaX 265 MB family, and more generally for all of the JomaX family, we believe that Redex products continue to be the most suitable for us."
Want more information? Click below.