Automation Software Helps Move Honda Into the Manufacturing Fast Lane
ILS Technology has provided Honda with industrial automation software that has enabled the auto manufacturer to get new car models to market faster by reducing retool times from nine months or longer to just a few months.
Similar to most industrial automation environments, automobile factories and assembly lines operate a wide variety of production machines, consisting of new and legacy equipment from different suppliers with different protocols and interfaces. To make all these disparate pieces work together efficiently presents an ongoing, expensive and time-consuming challenge for both manufacturing and back office IT departments.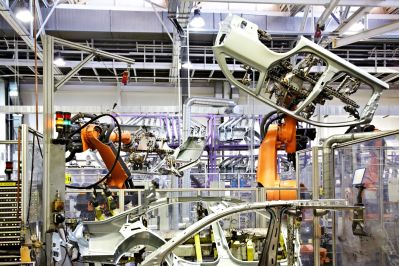 By installing the deviceWISE platform, Honda has been able to support a growth in business and equipment data while maintaining IT staff size, improve ease and speed of upgrades, reduce PLC configuration complexity and improve data quality.
In many cases, companies attempt to stitch together a home-grown solution or resort to outsourcing the project. Both approaches can require a high amount of custom programming which can be very costly, time-consuming and disruptive to day-to-day manufacturing operations.
Increasingly, leading organizations are relying on purpose-built industrial automation software to connect and integrate manufacturing assets and processes with their enterprise systems. A standout among off-the-shelf solutions is the deviceWISE enterprise-grade industrial automation platform from ILS Technology, preferred and widely deployed by car manufacturers around the world.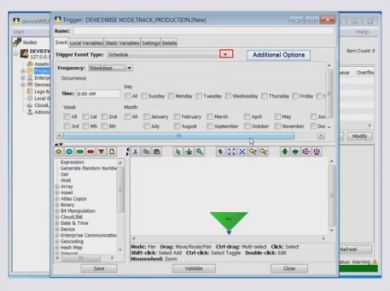 Plant floor IT managers have been able to speed up the decision making processes by providing more decision making capabilities at the machine level.
Take Honda for example, where plant floor IT managers across automotive facilities in North America were challenged with integrating disparate PLCs from Omron, Rockwell, Mitsubishi and others with proprietary (MES) applications and widely used DB2, MSSQL and ActivPlant.
The team was tasked with improving IT resource utilization using simple common tools across different plants and increasing product quality with a scalable, high-performance Linux system. Upon evaluating custom in-house solutions, OPC packages and expensive outsourcing options, deviceWISE was deployed because it runs on multiple platforms (Windows, Linux, AIX, etc.), uses simple configuration logic, and is a fully-featured for advanced automation.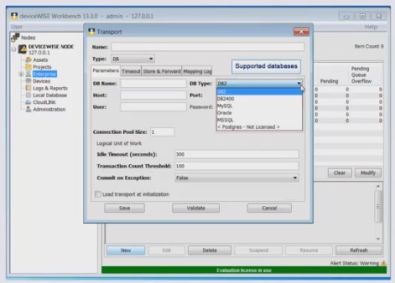 The deviceWISE platform enabled the plant floor IT department to offer their internal customers on the factory floor better data, empowering them with more decision making capability.
Honda has been able to support their growing business and increase equipment data, while maintaining IT staff size, improve ease and speed of upgrades, reduce PLC configuration complexity and get improved data quality. Perhaps even more significant in today's competitive market is that the company is getting new car models to market faster, since deviceWISE enabled a reduction in retool times from nine months or longer to just a few months.
deviceWISE Enterprise-Grade Industrial Automation Software
deviceWISE connects and integrates production machines and processes with existing systems for enterprise resource planning (ERP) and manufacturing resource planning (MRP), manufacturing execution systems (MES) and SCADA applications.
The deviceWISE software can be easily installed and maintained on-site without needing extensive programming skills and is preferred among industrial companies that rely on mission-critical connectivity, security, scalability, and enterprise-grade performance.
The scalable architecture is configurable to any manufacturing environment in any industry by leveraging the comprehensive library of built-in standardized device drivers and enterprise connectors.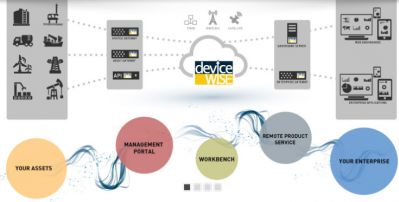 The simple configuration provided by the deviceWISE platform means more people can support it.
deviceWISE supports "PLC to PLC" peer communications, "PLC to/from Database" for information collection and retrieval, or "PLC to/from application" for business processing -- enabling real-time information transfer, transaction logging, and bi-directional communications in an auditable and controlled way.
The deviceWISE industrial automation software decreases installation and maintenance costs by eliminating the use of intermediate PC technology and custom programming. This results in enhanced security and reduced system integration cycles. Compatible with virtually any database, message queuing and application server system available, deviceWISE breaks through complicated data transfer layers and the resulting connectivity maximizes time to revenue.
ILS Technology is a member of the Control System Integrators Association (CSIA).
Want more information? Click below.