Company Acquisition Results in New Robotic Deburring System
Abtex Corp., a manufacturer of brush/machine deburring solutions for the manufacturing industry, has announced the acquisition of Nihmble Technologies, a Bloomfield, NY company specializing in the design and creation of robotic systems for manufacturing, systems integration, and process control.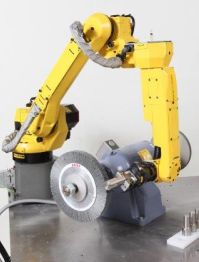 The acquisition means manufacturers will now be able to use robotics technology to smoothly integrate Abtex's deburring equipment into existing operations for unexpected efficiency. Well-designed robotics systems provide manufacturers a wide range of benefits, from enhancing the flow of a single operation to efficiently connecting multiple operations to deburring multiple surfaces of a part in a single step, according to Abtex owner and president Mark Fultz.
For many manufacturers, deburring is an essential element of quality control because burrs left on the edges of freshly cut metal parts create both safety and operational hazards, Fultz said. Adding a well designed, automated method of smoothly integrating deburring equipment into an existing operation increases both the quality and safety of the product and the efficiency of the operation.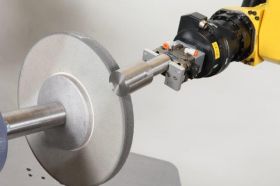 Since 1980, Abtex Corporation has been providing integrated brush/machine deburring solutions to the North American manufacturing industry. The company supplies abrasive filament brushes and custom-designed deburring systems for a wide variety of machined-part, aluminum-extrusion, fine-blanked, and powdered-metal applications.
Started in 2002, Nihmble Technologies provided systems integration, automation support, design, and consultation to companies such as Corning Inc., Thermo Fisher Scientific, General Electric, Motion Industries, TRW, CooperVision, and Alstom Signaling. The company has been developing customized solutions for Abtex customers since 2008.
Want more information? Click below.