Practical and Cost-Effective Way to Get Molded Stainless Steel Parts, Really Fast
Liquid silicone rubber (LSR) and metal injection molding (MIM) are fast and economical Protomold processes that produce parts much quicker than traditional methods. Protomold's proprietary technology analyzes part geometry, provides manufacturability feedback and produces the tools.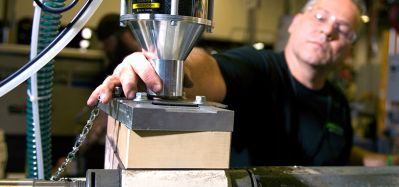 Both LSR molding and MIM are suitable for low volumes of parts -- typically between 25 to 5,000+ pieces -- in about three weeks from order to shipment of samples. Depending on the complexity of the part, it is possible to get them even faster.
Metal injection molding (MIM) is a metalworking process for creating fully dense, net-shape metal parts starting when metal powder suspended in a binder matrix (or feedstock) is injected into a tool, in a process very similar to injection molding, resulting in a green part. The green part is then debinded to remove most of the polymer carrier, resulting in a brown part. The brown part is heated in a furnace in a process called sintering to remove the remaining binder and form a fully dense (typically, 97 percent) metal part. MIM is a mature, established manufacturing process for molding relatively small metal parts.
Want more information? Click below.
Copyright © 2019 by Nelson Publishing, Inc. All rights reserved. Reproduction Prohibited.
View our terms of use and
privacy policy
::m::