Tech Center Grand Opening Offering 2 Grand Prizes: Free Use of RoboDrill or Free Use of Lathe
Methods Machine Tools, Inc. will be holding a Grand Opening at their new state-of-the-art Technology Center in San Leandro, California on May 14th and 15th, 2014 from 11:00 a.m. -- 7:00 p.m. each day. Manufacturing professionals are welcome and encouraged to attend.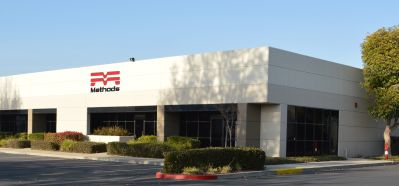 The new 10,280 square foot Methods facility has been established to support Northern California, Oregon and Washington. The technology center features the latest machine tools and automation technology, and application experts are based on-site. Machines on display will include Methods' new line of YASDA Precision Machining Centers, FANUC RoboDrill Vertical Machining Centers & RoboCut Wire EDM Machines, FEELER High Performance Machining Centers & Turning Centers, KIWA-Japan Horizontal Machining Centers, metrology solutions including VisionGauge® Digital Optical Comparators, Tooling, Spare Parts and more.
Live demonstrations of automation solutions will include a RoboDrill JobShop Cell with fully integrated robotic loading / unloading, small hole-drilling on a FANUC RoboDrill, aerospace part machining, KIWA machines that offer expandability in-the-field, EDM wire cutting and more.
The Grand Opening will also feature technical seminars to be held each day. Seminar topics will include Automation Solutions for Machine Shops, Preventative Maintenance, Air Turbine Tools (for RoboDrills) by John Sizemore of Air Turbine Tools, Anodizing 101 by Joe Osborn of 2 Dye 4, Inc. and 5-Axis Inspection by Patrick Beauchemin of VISIONx. In addition, technical representatives will be on hand and visitors will be able to check out the latest tooling, workholding, software and probing technology products being displayed by participating companies.
Methods will be hosting a special raffle that includes 2 Grand Prizes: one for 6 months free use of a FANUC 21-Tool 24K spindle RoboDrill and one for 6 months free use of a feature-loaded FEELER FTC-30 FANUC-controlled 2-axis CNC Lathe (certain restrictions apply).
Want more information? Click below.