Tool Manufacturer's New Web Shop Offers 1.5 Million Spare Machine Parts
The Web Shop for spare parts orders is a new venture for MAG starting in June 2014.
With a few clicks, you can find out about availability and prices of spare parts and other articles. The advantage of this facility is that even if you do not have the article number at hand, you can still access the desired spare part using the drawing number.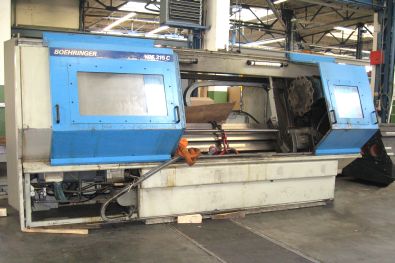 With 1.5 million spare parts available, MAG is able to retrofit machines nearing the end of their service life. The machine pictured, a VDF turning center from Boehringer, received a complete technological update.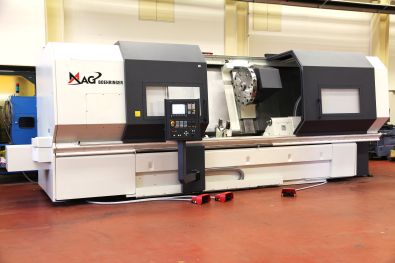 The new ordering facility not only allows MAG customers to set up an individual account but industrial customers can also issue orders if they need spare parts for their machines quickly.
"We offer access to spare parts for more than 50 machine brands and over 1.5 million articles 24/7 all around the world;" emphasizes Guido Fischer, Director of Service at MAG.
And it is not only the variety of the articles available that is unique in the machine market, the delivery service itself leaves nothing to be desired. If the required spare part is in stock it can be ordered immediately with just once click of your mouse. With over 30,000 spare parts in stock for around 700 different types of machine, stocking according to customer needs and service locations worldwide, the urgently required parts can be with the customer in the shortest period of time possible, even with standard delivery.
If an operator needs a spare part quickly, he can click on the button "Express Delivery", or "Immediate Delivery" outside ordinary business hours, and he can install the part into the defective machine the next day. This reduces the downtimes that can lead to considerable production delays particularly when limited machine capacity is available.
"When a replacement part is required urgently, we can do a lot to help ensure the customer's machine is quickly back in operation," says Fischer.
Want more information? Click below.