Michigan Manufacturer's Fluid Switch Saved Nearly $50,000 Last Year
Based in Marysville, Michigan, BMT Corporation has become a leading global supplier of clinch joining technology and other unique automation and manufacturing devices. The company's recent switch to a semi-synthetic cutting and grinding fluid reduced coolant usage and waste removal costs by 50%.
BTM Corporation, a Michigan-based manufacturer of clinch joining systems, automation components and contract machine work, has over 45 years experience in manufacturing technology including clamps, grippers, locators, end arm effectors, stand-alone machines and fully automated assembly systems.
BTM Corporation of Marysville, Michigan was founded in 1966 by Mr. Ed Sawdon & Mr. Milus Allison as a manufacturer of bending machines for the automotive and appliance industries.
Recently, the company reported substantial savings in coolant usage and waste removal costs after switching its aluminum and steel machining operations to run on QualiChem XTREME CUT 251C semi-synthetic metalworking fluid.
XTREME CUT 251C is a premium semi-synthetic cutting and grinding fluid formulated for ferrous and non-ferrous machining applications. It contains extreme-pressure and high-performance additives to further improve tool life and part quality. XTREME CUT 251C provides excellent corrosion control for ferrous metals, has a tight emulsion to promote tramp oil rejection, exhibits excellent hard water stability, runs clean and has excellent bioresistance.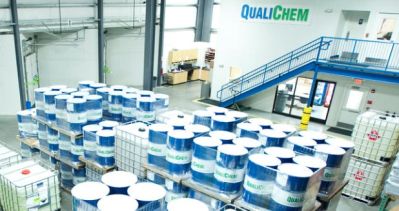 With the recently completed expansion program, QualiChem has increased the total square footage by 70 percent in its Salem, Virginia facility.
Michigan Petroleum Technologies, a QualiChem distributor in lower Michigan since 2008, oversaw the six-month trials in which BTM compared XTREME CUT 251C against the fluids it had been using.
"The results of the trials on four machines spoke for themselves," said Richard Seim, executive vice president of Michigan Petroleum Technologies. "Coolant usage and waste removal costs were down 50 percent, and machine operators reported total elimination of noxious odors. Altogether, the total documented hard savings resulting from reduced coolant usage and waste removal costs added up to more than $47,000 in 2013."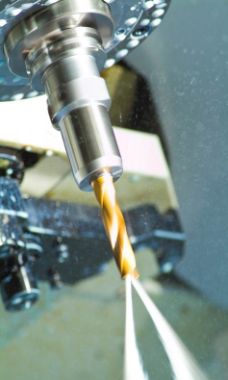 QualiChem's XTREME CUT 251C provides excellent corrosion control for ferrous metals.
Dave Lamb, BTM manufacturing manager, said: "BTM has an intensive coolant maintenance program and Michigan Petroleum stated that we should be able to lower consumption and the maintenance cost using QualiChem XTREME CUT 251C. We tested several coolants and found that Michigan Petroleum was correct. We lowered our coolant consumption, maintenance cost, and waste coolant disposal cost using XTREME CUT 251C."
"I like the cleanliness, clarity and machinability of the QualiChem XTREME CUT 251C," said Tony Weber, BTM milling supervisor. "There is minimal maintenance and operator acceptance has been excellent."
Dick Kleinknecht, lathe supervisor at BTM, said, "I've experienced excellent results with XTREME CUT 251C. The product does not have an undesirable odor and is very easy to maintain."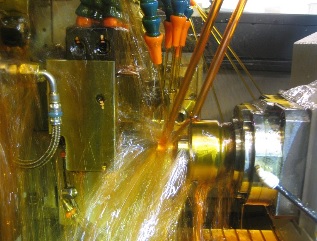 QualiChem's complete line of straight cutting and grinding oils can meet any application requiring neat fluids including: honing, grinding, broaching and screw machines.
"At QualiChem, our strategy for success is dependent on our superior technology and outstanding distributors like Michigan Petroleum Technologies," said Mike Forest, director of metalworking at QualiChem.
"They brought to the table a deep understanding of their customer's needs and challenges, combined with their technical expertise and knowledge of QualiChem's product lines. The result is a solution that dramatically reduces BTM's operating costs, extends tool life, produces cleaner finished products and improves operator satisfaction on the job."
Want more information? Click below.