Distributor Network Expanding Due to High Demand for Industrial Robot Arm; Watch Robot in Action
The Danish manufacturer of industrial robot arms is expanding the network of distributors, adding Numatic Engineering in Southern California and Intek Systems in Pennsylvania, West Virginia, and Southern New Jersey. The expansion follows a significant market penetration as the demand and awareness of collaborative robots increases.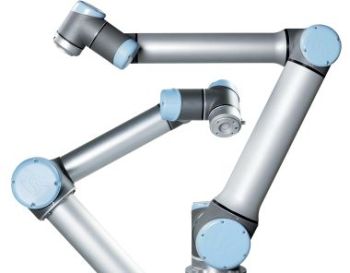 Since entering the North American market in 2012, Universal Robots has become the trailblazer of lightweight, user-friendly robots that can operate right alongside employees. The increase in demand for this new type of robot has led the robot manufacturer to increase distribution on both east and west coasts.
Ed Mullen, National Sales Manager of Universal Robots in North America, says that the distributors were carefully chosen in a competitive field of potential candidates.
"We were looking to add some pneumatic centric distributors. With this type of distributor, the level of penetration into small accounts is much higher. The typical pneumatic distributor has 2-3 times the end user customer base than an electro-mechanical distributor and we found that in both Numatic Engineering and Intek Systems," says Mullen, adding that the expansion will help address the recent surge in customer interest in Universal Robots within the small and medium sized segments.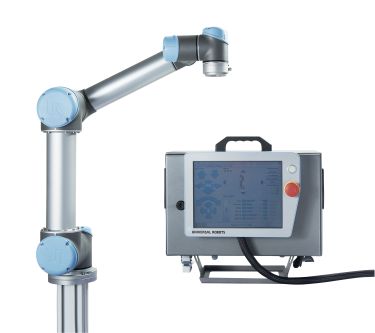 "Not only have we been able to acquire large accounts, supplying the first collaborative robots to BMW and VW, we've also been able to get our robots on the shop floors of many smaller businesses that never thought they'd be able to employ a robot due to cost and complexity."
In Pennsylvania, West Virginia, and Southern New Jersey, Intek Systems is seeing the industry demand for UR robots run the gamut from packaging, assembly, medical appliances to metal fabrication. The new Universal Robots distributor is holding a number of seminars and on sight customer presentations showcasing the robot arms throughout their territory.
"These seminars have resulted in immediate purchase commitment or budget allocations. This is one of the most exciting products we've offered as a company in a long time. The Universal Robot has generated a lot of interest and is a real door opener for our salesman. We're expecting significant growth this year in our territory from Universal Robot," says Intek president Bob Hailstone.
Want more information? Click below.
Watch Video of Robot in Action