GF AgieCharmilles, Mikron, Step-Tec, and System 3R Now Covered Under GF Machining Solutions' Umbrella
On January 1, 2014, GF AgieCharmilles officially became GF Machining Solutions, a name change that underscores that Georg Fischer AG (GF) is a unified company with three divisions. Today, GF AgieCharmilles has grown to offer one of the industry's most diverse portfolios, including milling, EDM, laser texturing, spindles, tooling, automation and customer services. Glynn Fletcher, president of GF Machining Solutions Americas, explained at a press conference January 21 that the new name emphasizes the company's role as a total solutions provider.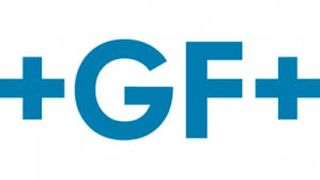 "The GF AgieCharmilles name is intimately linked to our leadership in the field of EDM technology," said Fletcher. "While EDM remains a vital part of our company, we have grown to offer a much more comprehensive portfolio of products and services. This change communicates to the market what our customers already know: that we offer world-class, comprehensive solutions for every aspect of their operations."
The change in name will not affect the terms of existing agreements with customers, and the names of the company's legal entities will remain the same. Due to their rich history and high recognizability in the market, the AgieCharmilles, Mikron, Step-Tec and System 3R product names will still be used within the umbrella of the GF Machining Solutions portfolio. A new product naming system is in development and will be introduced during the first half of 2014.
In addition to the name change, a new design style will be implemented for the GF Machining Solutions website, sales literature and other external communications. This new design conveys the diversity, unity and innovation that are keystones of GF Machining Solutions' relationships with its customers.
To simplify the transition for customers, the change of email and web addresses will be transparent and GF AgieCharmilles email addresses will continue to be active through December 2014. The current company website will automatically redirect to a new URL. There will be no changes to telephone numbers.
Want more information? Click below.