Integration of Robots and CNC Controls Offers Solution for Automated Loading of Machine Tools
Operation, programming, and diagnostics of KUKA robots via Siemens Sinumerik Operate user interface have strengthened the idea of integrated production processes and developed new applications in lightweight construction.
With Sinumerik Integrate Run MyRobot, Siemens Drive Technologies Division and KUKA Roboter GmbH have made automation of machine tools more flexible. For example, in conjunction with the new "Run myRobot" technology, the CNC control Sinumerik 840D sl package can optimally enable KUKA robots to perform handling tasks on machine tools, in particular, loading and unloading of machining cells.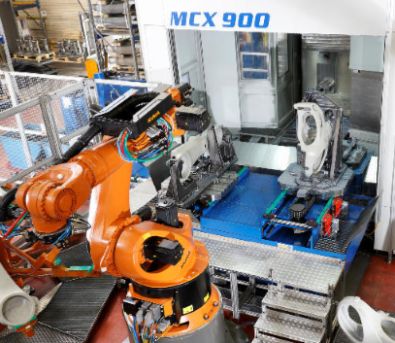 Networking robots and machine tools helps to optimize processes and save costs.
Interaction, such as operation, tool retraction, teach-in, and diagnostics of robots, can be performed through just one operator panel with the Sinumerik 840D sl, thus increasing the efficiency and flexibility of the machine tools.
Siemens Drive Technologies Division and KUKA Roboter GmbH announced their comprehensive cooperation at EMO in Hanover. The central pillar of the cooperation is integration of KUKA robots and Siemens CNC solutions for loading machine tools. "With this joint approach, the two companies are strengthening the fundamental idea of integrated production and can, for example, develop new markets by close intermeshing of machine tool tasks and loading tasks," says Manfred Gundel, CEO of KUKA Roboter GmbH.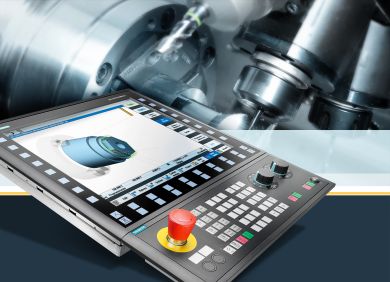 Spindle runtime can be shortened during machining in combination with a CNC system and productivity boosted whenever the robot takes on "simple" tasks such as deburring, brushing, roughing or finishing.
"The CNC control from Siemens and the robot controls from KUKA are ideal for integrating robot and CNC technology. With this cooperation, we are deepening our many years of cooperation and together advancing intelligent automation solutions as outlined by the Industry 4.0 project for the benefit of both partners and to expand business," says Dr. Robert Neuhauser, CEO of Business Unit Motion Control Systems at Siemens.
As part of the dynamic automation solution, functions for handling are one hundred percent available at the Sinumerik Operate user interface. The execution of the machine tool and robot program can be tracked and controlled on screen on parallel channels. This gives the operator a quick overview of the current status of the machine tool and robot. The Sinumerik hand-held terminal HT8 and the user interface can be used to "teach" not only machine tool-related setup actions but, as part of the same operating philosophy, also the path points and functions of the robot.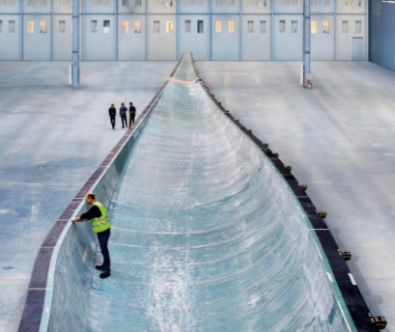 When it comes to machining large parts, robots can take the place of an expensive special system. A robot's machining tool can also be used like a CNC machine for multiple machining on a part as a milling cutter and a drill.
Execution of the robot movements, provision of robot safety functions, and other robot-specific functions are still performed by the KUKA robot control KR C4. The Sinumerik 840D sl is connected to the KUKA control via a command interface.
With the mxAutomation function block library from KUKA, the motion sequence of the robot can be programmed completely in the Sinumerik control 840D sl. In this way, the robot program can be created completely without any knowledge of Step 7, the Siemens tool for PLC programming.
Highly flexible and fully automated production today demands complete integration of robots into the production flow and into the automation environment. In this area, in particular, applications for robots and machine tools are growing together steadily as a result of new requirements and technological progress.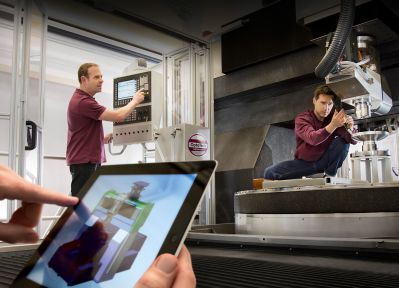 The tasks that a robot can handle include drilling and riveting in the aerospace industry, but also simple milling or trimming of lightweight structures in the automotive and energy industries.
The aim is to be better able to serve industries with high automation requirements in loading and machining. With the shared development, customers will have access to new products and solutions that are coordinated optimally over their entire life cycle, from design, to production simulation, to engineering and the production shop level. Moreover, in the long term, the two companies will be including aspects of robot automation in their activities as outlined in the Industry 4.0 project.
With this close partnership, Siemens and KUKA can offer end customers integrated solutions with a high technological demand and level of maturity and position themselves still better on global markets. At the center of the joint development and the closely meshed marketing activities is seamless, operator-friendly integration of the robot for loading the machine tool. The companies will also develop scalable, integrated solutions for machining workpieces with robots, especially for lightweight construction. In this field, in particular, new materials such as composites require innovative machining concepts that the two companies will be intensively advancing as part of the cooperation.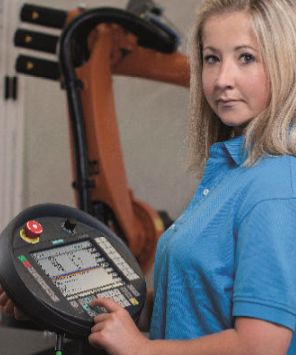 The robot is operated as a CNC machine via the well-known control panels of the Sinumerik Operate user interface, which controls the machine and selects the CNC program.
KUKA will provide robot systems that make use of proven solutions in the field of CNC with Sinumerik from Siemens for integration with machine tools. The standard implementation of the concept includes loading by a KUKA robot, which is integrated in Sinumerik. A scaled offer is also planned ranging from a robot with additional CNC machining functionality to a robot as a pure CNC machining unit. Here, too, the aim is complete integration of the robot into the PLM processes.
Want more information? Click below.