New Circular Arc Technology Provides Smooth, Fast, and Reliable Tool Coatings
A new circular arc technology has been developed for fast and reliable deposition of smooth tool coatings. "The technology is called CARC+ and has been tested by several toolmakers and job coaters with excellent results, outperforming other benchmark coatings," says Michiel Eerden, Product Manager at the Dutch PVD coating expert IHI Hauzer Techno Coating B.V.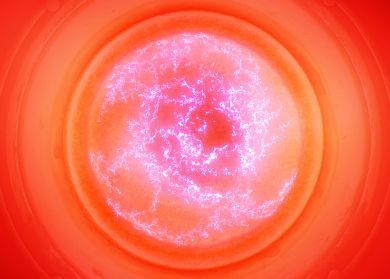 CARC+ is the abbreviation for Circular Arc Plus, an innovative technology with which tool makers are able to distinguish their tools favorably from the ones of their competitors. One of the features of CARC+ technology is its fast cycle time. One batch will deposit a layer of 2 µm of AlTiN coating on the shaft of a tool (corresponding with approximately 3 µm on the cutting edge) in a cycle time of less than four hours. "With the new CARC+ technology, batch costs improved 44% compared with regular circular arc technology," Michiel says. "Due to extremely high target utilization, the target costs per batch were even reduced by 83%. Furthermore, CARC+ improves the smoothness of the coatings considerably. For an AlTiN coating of 2 µm the Ra has been measured as low as 0.16 µm. The surface has fewer and smaller defects and is overall smoother. The technology has proven to be very stable."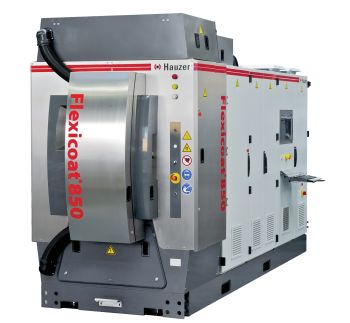 The new technology shows a lot of potential for shaft tools, hobs, molds and dies. All common coatings are available. H+K Surface Technology is the first German job coater to use the new CARC+ coating technology. Renate Welcker, Technical Manager at H+K: "CARC+ technology definitely has advantages for us. The coatings are much smoother than when produced in our other tool coating machine and the inside of the machine remains cleaner. Less coating dust means better quality of the coating. We are very happy with the free process recipes that are available from Hauzer whenever they develop something new. Also the software is clearly structured, which makes the equipment easy to operate. Furthermore, it is easy to change the targets, contrary to our other machine."
Tool makers who have tested the technology achieved good results. Ball nose end mills coated with AlCrN; TiN coating on fluteless taps and shaft tools with TiAlN coatings all achieved significant improvements in performance, especially after longer cutting lengths. The technology is available on the Hauzer Flexicoat® 850, new or as an upgrade afterwards.
Want more information? Click below.
Copyright © 2019 by Nelson Publishing, Inc. All rights reserved. Reproduction Prohibited.
View our terms of use and
privacy policy
::m::