Modular Tool System Allows Star CNC Swiss-Type Machines to Run Multiple Toolholders in a Single Position
In an industry where time is money and shaving a second off part cycle times translates into huge savings, EXSYS Tool Inc. has developed a new modular tool holding system specifically for those high-volume manufacturers using Star CNC brand Swiss-style machines. The new DECO-FLEX® system will allow Star CNC machine users to run multiple toolholders in a single tool position, while also significantly reducing their tooling changeover times.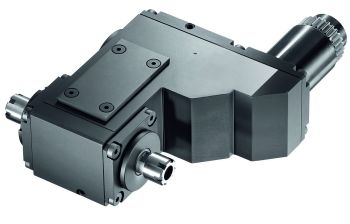 For unmatched flexibility, precision and cost savings, the new system lets Star CNC owners select what type of toolholder they want. In fact, EXSYS offers multiple-spindle toolholders, meaning a single tooholder can support anywhere from two to eight spindles. Such options enable the Swiss-style machines to cut parts simultaneously from start to finish because the spindles are working in tandem.
With the DECO-FLEX, full Swiss-style machine setup changeovers take 20 minutes or less, as opposed to the typical full-day changeover times. Along with mounting adapters, the DECO-FLEX uses holders that are mounted into and dedicated to specific brands of Swiss-style machines, including Star, as well as to DECO-FLEX tooling.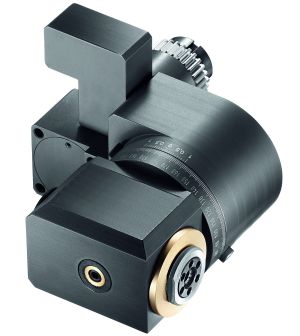 The new system adapts to every model of Star machine, from the oldest to the very latest, and provides for the use of either standard ER collets or the quick change tooling of the DECO-FLEX modular tooling system. However, by using DECO-FLEX adapters as opposed to standard collets, shops can increase both tool rigidity and longevity, as well as take more aggressive cuts without the risk of tool spin or slippage.
DECO-FLEX combines the precision and benefits of traditional modular tooling systems into a configuration compact enough to work effectively in the small spaces of Swiss-style machines. Additionally, tools can be removed and replaced with the assurance that tool-positioning accuracy will repeat from one to another within 3 microns to centerline and that tool runout will be less than 0.0004" at 1.250" from system face. Plus, adapters and tools can be set up off-line, as well as cutter stop lengths, to further slash set up time.
Want more information? Click below.
Copyright © 2018 by Nelson Publishing, Inc. All rights reserved. Reproduction Prohibited.
View our terms of use and
privacy policy
::m::