What You Need to Know About Intellectual Property Rights in Additive Manufacturing
The Society of Manufacturing Engineers (SME) will present "Pathways to Innovation: Intellectual Property Rights in Additive Manufacturing" at its RAPID 2012 Conference & Exposition on Thursday, May 24 at the Hyatt Regency in Atlanta.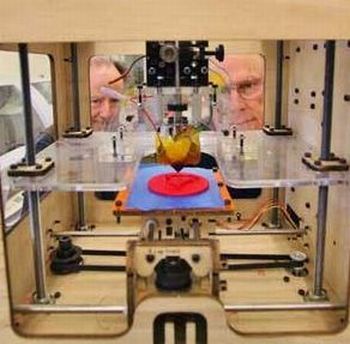 This session will reveal how intellectual property contributes to design and to driving the technological innovation that helps shape the physical world through additive manufacturing.
"Pathways to Innovation: Intellectual Property Rights in Additive Manufacturing" will provide attendees with an overview of patents, copyrights, trademarks, trade secrets and IP agreements while demonstrating how State of Art and Patent Mapping techniques can establish technical trends and new product development opportunities for today's manufacturers. Other IP issues to be covered include:
Identifying intellectual property rights and jurisdiction
Establishing freedom to operate without infringing upon intellectual property rights of others
Filing for patents to protect and own the rights to a design
Handling non-competition, development and employment agreement
Exposing areas for new product iterations and manufacturing growth
"Nearly every facet of additive manufacturing touches on intellectual property," says attorney William J. Cass at Cantor Colburn LLP. "Intellectual property allows manufacturing engineers to understand the market, review the competition's products and look for new ways to offer improvements, design alternatives and competing products and services."
Cass holds a B.S. in mechanical engineering from Worcester Polytechnic Institute and a J.D. from Western New England University School of Law. He has tried cases in state and federal courts since 1988. He has been co-chair of Cantor Colburn's Litigation Department for the last ten years. Cass combines his extensive trial experience with his engineering education to present technically complex matters to judges and juries, as well as, international audiences through speaking engagements.
"Additive manufacturing technologies are rapidly gaining acceptance in several diverse industries and are being used in the earliest stages of product design from prototype to production," says SME business development manager Gary Mikola. "It's important that manufacturing professionals understand how to protect their intellectual property and avoid infringing on IP rights of others."
To register, click below.
Copyright © 2019 by Nelson Publishing, Inc. All rights reserved. Reproduction Prohibited.
View our terms of use and
privacy policy
::m::