Five Steps to Create a Winning Manufacturing Organization
By Brad Hams
(Editor's Note: Brad Hams is founder and president of Ownership Thinking, LLC, an international consulting and training firm committed to unleashing the potential in businesses through employee education and involvement. In March, he was a featured speaker at the 2nd Annual Manufacturing Meeting--Manufacturing for Growth Conference in Orlando. Brad recently agreed to provide the following insights on success in manufacturing exclusively for our T&P readers.)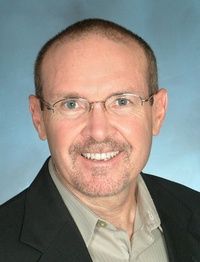 If you want to beat the competition in today's manufacturing climate, being good is not good enough. You must be great. And you cannot be great if your organization has not engaged every employee in driving the operational and financial performance of the manufacturing business. In short, you must create an organization of employees who think and act like owners.
Here are five steps that will help you to create an organization of ownership thinkers and win in the manufacturing world:
WHAT TO DO: Teach your employees the fundamentals of business and finance. When employees don't understand the finances of their shop or plant, they make mistakes and they make assumptions. Employees can't make intelligent decisions without the proper information. And they can't make intelligent decisions if they don't understand how those decisions impact the company's profitability.
HOW TO DO IT: Companies that employ training methods that are fun, interactive, and tie financial concepts to personal finances are generally the most successful here. Examples include refinancing your mortgage (restructuring debt), changing your long distance company (continuously reviewing vendor relationships), and taking care of your automobile (preventative maintenance on equipment). In addition, include exercises in the training around real life issues from the company that effect financial performance.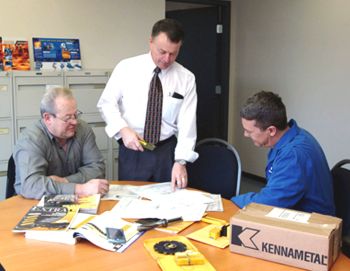 WHAT TO DO: Identify the Key Performance Indicators (KPI's) that will drive the financial and operational performance of your shop. The reason most employees feel disconnected from financial performance is that the only mechanisms to keep score in their company are financial statements. Financials don't focus on the operational KPI's (the people stuff) that make the dollars and cents happen, and so they do not effectively connect tasks to financial performance. In addition, financials are historical documents. Important, to be sure, but not leading indicators of financial performance.
HOW TO DO IT: Survey your employees and management team to find out where they believe the opportunities for improvement lie. Do a financial trend analysis of your company. Compare your performance to other companies in manufacturing. (NOTE: have the courage to face the truth about your findings – as Jack Welch's mom used to say, "don't kid yourself, it is what it is"). Utilizing this data, brainstorm the company's key, critical issues with your leadership team, and then translate them into appropriate measures. In the manufacturing or metalworking industries, these may include metrics such as scrap, rework, inventory turns, pieces per man hour, and safety.
WHAT TO DO: Create an organization of high visibility and high accountability by utilizing your KPI's to monitor performance and keep score.
HOW TO DO IT: Once you have identified your KPI's, create scoreboards with them, and assign the responsibility of monitoring those measures to the individuals who have the greatest impact over them. Ask those individuals (and/or teams) to forecast results against budget, rather than simply looking at historical data. In this manner, issues can be identified early and rectified, and employees are becoming financially literate simultaneously.
WHAT TO DO: Involve employees in creating and participating in Rapid Improvement Plans. RIP's are mechanisms to focus employees on areas of opportunity that will 1) improve financial performance, 2) create a learning environment, 3) drive profitability and fund incentive plans, and 4) make work fun.
HOW TO DO IT: Select a KPI that has significant opportunity for improvement and build your Rapid Improvement Plan. Here is an example: A company in San Diego had a problem with obsolete inventory. They created a RIP called "Ice Age" to eliminate it. The game board was a small sand box in the office, which had several toy dinosaurs in it, each representing $10,000 of obsolete inventory. The objective of the game was to make them go extinct. They insured that results were quantifiable and that a specific time frame was identified, then identified the people who needed to participate and the activities that needed to take place. Finally, they identified a celebration for winning. This method can be used to drive any KPI.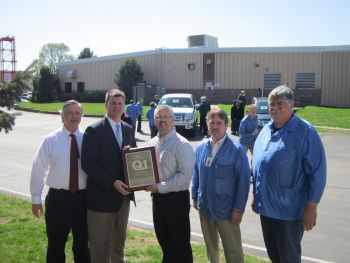 WHAT TO DO: Create a broad-based incentive plan tied to the organization's newfound profitability improvements.
HOW TO DO IT: Select one or two KPIs to drive the plan that 1) everyone can impact, (such as profit before tax) and 2) people can understand (probably not EVA or EBITDA). If you have more than one, you may want to select something from your income statement (to drive profit) and something from your balance sheet (to drive cash flow). Third, identify a threshold that will insure the company's financial needs are met before the plan is funded. Finally, identify the other design elements such as how often the plan is paid out, who participates, how it will be distributed, etc.
Want more information? Click below.