New National Campaign to Provide American Jobs for America's Heroes
The National Guard, Center for America (CFA), Corporate America Supports You (CASY) and Military Spouse Corporate Career Network (MSCCN) have launched a new national campaign to encourage companies to post open skilled jobs on the National Guard national job bank for its 60,000+ currently unemployed members.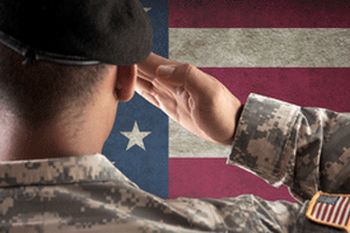 The campaign objective is to enroll smaller and mid-size companies to post skilled job openings -- at no charge -- so trained and skilled National Guard members, veterans and spouses can apply. According to recent studies, there are more than 600,000 open skilled jobs in the U.S., most of which are at smaller and mid-size companies that are limited with resources to hunt for qualified applicants. As tens of thousands of National Guard members and military veterans are returning from deployment in 2012, the need is real and growing.
Companies wanting to post open jobs can do so here: http://www.centerforamerica.org/register.html
"This campaign is reaching out to mid-size companies to let them know they can easily connect with unemployed National Guard Members, veterans and spouses by posting jobs on the National Guard job portal operated for the Guard by MSCCN and CASY", said Steve Nowlan, president, Center for America. "There is no cost and MSCCN and CASY staff will actively match job postings with qualified candidates to help company recruiters fill jobs."
All Branches of the Military
Employment services are free to all military personnel, veterans and spouses as well as to companies posting jobs. MSCCN provides these services under formal MOUs – Memorandum of Understanding – with each branch of military service.
A wide range of business and trade associations have endorsed the campaign. Michigan Gov. Rick Snyder joined in endorsing the military jobs program early on: "The interesting part about this program, which is critically important, is the title says it all - American Jobs for America's Heroes. ... We know what to do...we just need to do it!" according to Gov. Snyder.
Dave Tilstone, president of the National Tooling and Machining Association, a trade association representing a $40 billion industry with more than 440,000 employees, said, "Our members are enthusiastic about this campaign because it augments NTMA's ongoing workplace training programs. Placing unemployed National Guard members into good jobs helps our companies deal with the growing skills shortage and brings trained and responsible National Guard members into our companies for good jobs and careers."
Bill Gaskin, president of the Precision Metalforming Association, a trade association representing the $113 billion Metalforming industry in North America, said, "Job seekers with military training, experience and skills can be a tremendous resource for our industry. Employers in our industry can and should step forward to take advantage of this system and connect with this valued workforce. For PMA, the opportunity to work with MSCCN and CASY helps expand the reach of our ongoing recruitment and training programs."
Want more information? Click below.